Mourneview Estate to receive £51,000 in environmental funding
Posted by
Declan McAteer
declan@newrytimes.com
Friday, December 16th, 2011
News
The Minister for Social Development, Nelson McCausland has announced that the Neighbourhood Renewal Investment Fund is to invest over £51,000 in Mourneview Estate as part of an environmental improvement scheme. The project, developed by the Northern Ireland Housing Executive following an approach from the Greater Linen Hall Community Association, is set to restore the Linen Hall Arch and refurbish the surrounding area and will start at some point in the new year. Some of the work includes:
Replacing all broken stones,
Cleaning and re-pointing the Arch,
Provision of a new name plaque,
Provision of new granite paving and entrance steps and
Erection of handrails and provision of disabled access.
Speaking about the investment, Mr McCausland said, "This is great news for the residents of the Mourneview estate. The Linen Hall Arch was built in the 1700s as the main entrance to the Linen Hall which served the merchants of Newry. The Linen Hall was subsequently replaced by an army barracks which was eventually demolished to make way for the Mourneview Park housing estate. However, throughout all these changes the Arch was retained. It is one of the oldest architectural features in Newry but has fallen into disrepair and the area has become a focal point for anti-social behaviour. This funding will allow the Housing Executive to restore the structure to its former glory and make it more visible to residents and those using the adjacent Canal Walkway." He continued "This project is a further example of the great work being done by local people to make Mourneview Park a better place to live and work and clearly demonstrates what can be achieved when statutory agencies work closely with local communities to address their needs. The work will ensure that a local landmark, which has seen better days, will once again become a symbol of community pride to be enjoyed by everyone." Oliver Casey, of the Greater Linen Hall Community Association, also commented on the news; "The Linen Hall Arch is an important part of our local history and heritage and it should be celebrated and protected. These proposed improvements will help us to achieve that."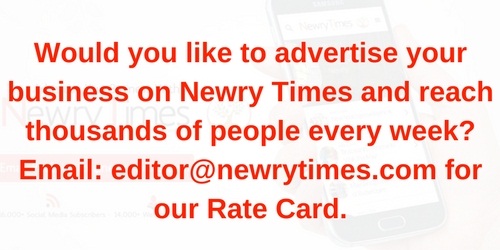 Both comments and pings are currently closed.