Newry's Lost Generation, with Shane Kelly
Posted by
Newry Times News
info@newrytimes.com
Saturday, December 10th, 2011
Features
Name:
Shane Kelly.
Age:
25.
Education/experience:
I have a degree in ICT and a TEFL (Teaching English as a Foreign Language) qualification.
What part of Newry & Mourne are you originally from?
Mullaghbawn.
When did you leave Newry?
September 2009 (over 2 years ago).
Why did you leave Newry?
The job prospects looked bleak and I wasn't psyched for sitting at a desk in front of a computer for the rest of my life. I always enjoyed what was different and having gone to China on a visit the first time I knew this place was different and definitely suitable for me.
Who did you go with?
I went by myself.
What are you doing now in China? Are you working?
Yes, I am an English teacher. I have worked in a university and I am currently working in a High School.
Are you enjoying life away from Newry?
Yes, it's a great experience. I always have something to do here and there is a never a dull moment being the Irish man in China.
What do you miss most about Newry?
My family, my friends and La Dolce Vita. Even though Chinese food is some of the nicest in the world you still can't beat La Dolce Vita or a Pat Prices.
When will you return to Newry or if you don't know, then would you like to eventually return here?
I don't see myself returning any time soon, but of course home is home and at the end of the day I'd eventually like to return there.
Career ambition (i.e. your perfect job):
I want to be a successful teacher but my perfect job would be a bar owner.
What would you say to anybody still living in Newry who can't find work?
Don't be afraid to dive into the unknown. Do what you'd love to do, just go for it!
Anything else you would like to add?
I would say, if you are young, to take the opportunity and spend some time abroad, because later in life you're going to be tied down with many things.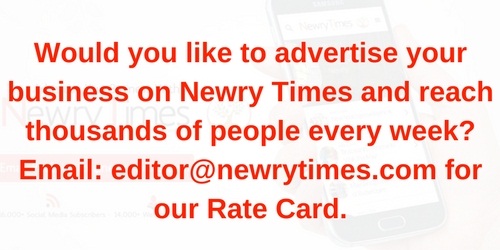 Both comments and pings are currently closed.