Newry's Lost Generation, with David Kielty
Posted by
Newry Times News
info@newrytimes.com
Friday, December 9th, 2011
Features
Name:
David Kielty.
Age:
24.
Education/experience
: I originally left Newry to study in England and got a Degree in Business Entrepreneurship, at college I received an award for being one of N. Ireland's top business students and gained a Diploma in Business and Management. Since finishing my studies I've had various jobs in events management, finance, banking, marketing and retail.
What part of Newry & Mourne are you originally from?
Armagh Road, Newry.
When did you leave Newry?
Summer 2011.
Why did you leave Newry?
Lack of job opportunities, lack of entertainment and bad weather.
Who did you go with? (Friends/family etc):
A group of friends.
What are you doing now in Australia? Are you working?
I'm on a working holiday visa and have been travelling around Western Australia so far and I plan on seeing the rest of the country soon. I'm currently living in Perth and working two jobs at the minute plus I've done odd jobs labouring and gardening since arriving.
Are you enjoying life away from Newry?
Yes! Life is fantastic, I am constantly doing new things and gaining plenty of different experiences, the pay is around double over here, although the living costs are higher. I spend a lot of my free time on road trips, chilling in the city, jogging/cycling around a lake beside my house or relaxing at the beach.
What do you miss most about Newry?
Besides family and friends, just the small things like having nice clean cold water straight from the tap, Reflex gym and of course Friar Tucks.
When will you return to Newry or if you don't know, then would you like to eventually return here?
Not sure, I'm not in a rush to go back any time soon but maybe the odd short holiday to see family.
Career ambition:
I've always dreamed of being an entrepreneur and having my own business.
What would you say to anybody still living in Newry who can't find work?
If money is tight always look for jobs that hire on the regular such as call centres, fast food and retail even if it's not what you want to do in life, use it as a stepping stone 'til you find your dream job or until you can save up to travel. Until then keep yourself active and volunteer, it'll be better than sitting around doing nothing plus it's always good for the CV.
Anything else you would like to add?
If you're thinking of moving to Australia make sure you have plenty of spending money, its very expensive and money goes quick if you're not working. Perth is full of Irish so even though you may be at the other end of the world you'll be guaranteed to find someone close to home especially on nights out.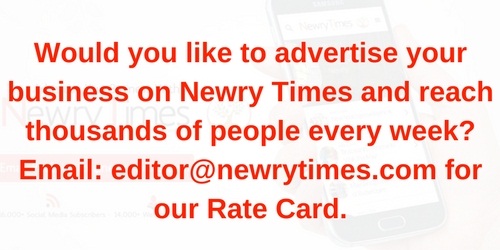 Both comments and pings are currently closed.