Newry's Lost Generation, with Maria Keenan
Posted by
Newry Times News
info@newrytimes.com
Thursday, December 8th, 2011
Features
Name:
Maria Keenan
Age:
28
Education/experience:
I went to university for four years at Jordanstown where I studied a degree in Business Studies. In between I went and worked for Aer Lingus in NYC and J.F.K airport for a year and half as part of my degree. I loved every minute of it!
What part of Newry & Mourne are you originally from?
I'm from The Manse, Newry.
When did you leave Newry?
I left Newry in 2003 for New York City. I came back in 2005 for one year to finish university and get my degree then came to Australia in 2006. So I haven't really lived at home since 2003.
Why did you leave Newry?
I wanted to travel the world and make new friends, experience different countries and cultures etc. I love travelling, it's such an amazing experience and everyone needs to do it at some stage in their life.
Who did you go to Australia with?
Initially I went with friends.
What are you doing now in Australia?
I am living in Australia now five and half years and I love it. I went to Thailand for one month initially to travel then Singapore. When I arrived in Sydney, Australia I worked for six months then travelled all over the country. I now work as a manager in an Estate Agents in Sydney this past four years and thankfully they have sponsored my visa. I am going for my residency visa now.
Are you enjoying life away from Newry?
Yes I am but I do miss all my family and friends so much. Especially all my mates who are getting married back home and I can't make it to their wedding. This will be my sixth Christmas spent in Australia and I have not seen snow in god knows how long. I would love to go home for it.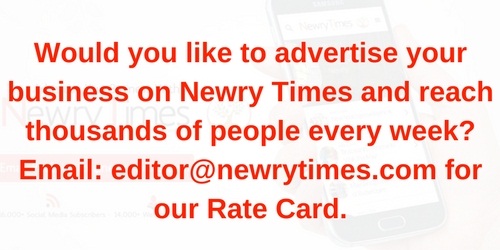 Both comments and pings are currently closed.