Newry company wins innovation award at national event
Posted by
Newry Times News
info@newrytimes.com
Wednesday, February 7th, 2018
Business
,
Community
County Down company, STATSports Technologies Ltd, has been recognised in national awards for its innovation.
The firm is one of only four companies that has been recognised with 'Project Exemplar' status in January by InterTradeIreland, as part of its latest FUSION programme.
The FUSION programme promotes business development and innovation through collaboration. Companies north and south are partnered with third level institutions, and graduates in science, engineering or technology for up to 18 months. 
The graduate works directly with the business to deliver new products or improved processes.
Based in Newry, Co Down, STATSports Technologies Ltd designs, develops and manufactures electronics and software for the elite sports market.
Clients include Liverpool FC, The Chiefs New Zealand and The Washington Wizards. With a strong foothold in the sports metrics arena, the company wanted to develop their product for indoor use to gain an important competitive edge.
Through the FUSION programme, STATSports partnered with Dr Fergal McCaffery at the Dundalk Institute of Technology (DKIT) and a skilled graduate, Alan Moynagh, to develop new technology to measure players' statistics during indoor sporting fixtures and training sessions.
By partnering with DKIT, which already had expertise in Ultra-Wideband technology, STATSports was able to investigate the potential of integrating this into new products.
Graduate Alan Moynagh was instrumental in developing the in-house capability for STATSports and was offered a full-time position with the company after the completion of the FUSION project.
Discussing the benefits of InterTradeIreland's support, Paul Johnston, CEO of STATSports, said, "FUSION was the second programme that we undertook with InterTradeIreland and we were partnered with DKIT who brought invaluable academic knowledge to the project. 
"FUSION enabled us to accelerate advancements in our tracking and analysis services for elite sports teams, helping teams to remain competitive. We were very impressed with our graduate, Alan Moynagh, and his employment was a direct result of our successful project."
STATSports was one of four SMEs awarded 'Project Exemplar' status by InterTradeIreland.
The other companies were Cf Pharma in Kilkenny; Co. Cork company Ceramicx and the Deluxe Group in Co Armagh.
For further information on InterTradeIreland and the business supports available, please visit www.intertradeireland.com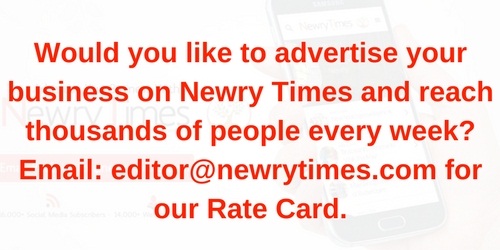 Both comments and pings are currently closed.