Local MLA brands private parking companies in Newry as 'cowboy companies'
Posted by
Newry Times News
info@newrytimes.com
Monday, October 23rd, 2017
Community
,
News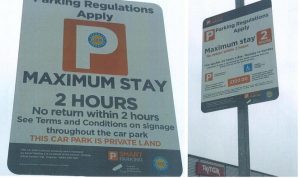 SDLP MLA for Newry and Armagh Justin McNulty has called for an urgent review of the practices of private parking companies and their wardens who tend to operate in and around shopping centres and retail parks.
Speaking to Newry Times, McNulty said, "Hardly a day goes by when I haven't been contacted by a motorist seeking clarity on who is operating one particular car park or another.
"Time and time again people are receiving parking tickets either from overzealous attendants or by post and the ticket justification and fines are often questionable.
"The common themes include claiming the motorist has been observed leaving the carpark to shop in another store or claiming that the motorist has overstayed their time. People contacting me are distraught, not because they have been caught in breach of a particular car parks regulations, but more that they are being accused of something which is not accurate.
"In some cases, motorists were not even aware there was a parking regime being enforced in a particular car park because of very discrete signage," he continued.
"One motorist received a ticket for parking in a particular car park saying they had overstayed their allotted time. However, they were able to provide a receipt showing they were in a different retail park at the time.
"When this was challenged the ticket was dismissed. Another motorist received a ticket claiming they had left the car park at a particular time to go to another store, yet they could provide a receipt from the actual store itself. These are constantly re-occurring themes and something must be done," the local MLA insisted.
"Transport NI have engaged NSL for the on street parking and the Transport NI / Council Carparks. The enforcers of parking regulations at these car parks are known as Red Coats. They don't always get things right, however at least people know where they stand and can appeal decisions, both with NSL directly and then to the Department if mistakes have been made.
"However, these private car park operators and wardens seem to be a law unto themselves. In Newry and Armagh the private companies are causing distress and widespread havoc. The signage is deliberately vague and confusing so motorists are uncertain as to what the parking rules are in any particular car park.
"There needs to be a regulatory system put in place to manage and monitor them. I have asked the Permanent Secretary at the Department of Infrasture to establish what mechanisms can be put in place to hold these cowboy companies to account. When Stormont returns this is something I want to see taken forward by a new Infrasture Minister as a priority," he added.
More on this story:
Car park company 'preying on Newry motorists' says local Councillor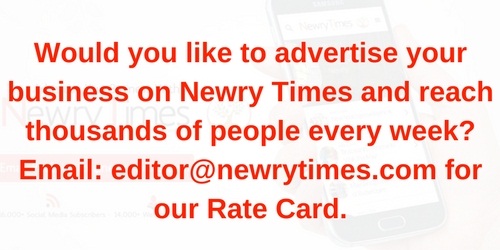 Both comments and pings are currently closed.