New symbol on wards at Daisy Hill Hospital when a patient has died
Posted by
Newry Times News
info@newrytimes.com
Monday, October 16th, 2017
Community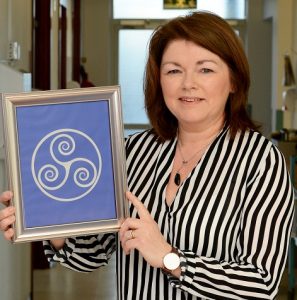 The Southern Trust is raising awareness of a new symbol that will be displayed on its hospital wards when a patient has died.
Developed by the Hospice Friendly Hospitals Programme, the white spiral image on a purple background aims to let staff, other patients and visitors know that there may be grieving relatives in the vicinity.
Speaking to Newry Times, Anne Coyle, Bereavement Co-ordinator for the Southern Health and Social Care Trust explained, "Supporting people who are bereaved is a very important aspect of health and social care.
"We aim to do everything we can to improve the quality of care and experience for patients at the End of Life in our hospitals and support their families through this difficult time.
"We hope that the new spiral symbol will act as subtle alert to enhance the solemnity that should be observed when a patient dies. We ask everyone to help us create a respectful environment if they see this symbol and to be mindful that there could be a grieving family in the area."
The symbol will only be displayed with agreement from the bereaved family and will be used throughout Craigavon Area, Daisy Hill, Lurgan and South Tyrone Hospitals.
For more information on the End of Life Symbol visit: http://hospicefoundation.ie/wp-content/uploads/2013/04/The-End-of-Life-Symbol-Guidelines.pdf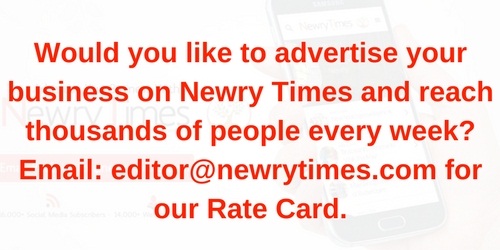 Both comments and pings are currently closed.