Southern Trust staff encouraged to take the Flu Vaccination
Posted by
Newry Times News
info@newrytimes.com
Thursday, October 12th, 2017
Community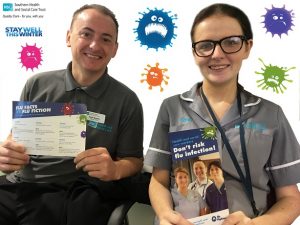 The Southern Trust is supporting the seasonal flu vaccination programme by urging staff and in particular frontline staff to protect themselves, their patients, clients and families by getting the flu vaccination.
Throughout the month of October health and social care workers can attend drop-in Flu vaccination clinics across the Trust.
Vaccinators will also visit Wards and Departments to make it more convenient for those staff who have difficulty attending a clinic.
Catriona Campbell, Head of Occupational Health in the Trust said, "Flu occurs every year, usually in the winter. It is a highly infectious disease caused by a virus. Symptoms include fever, chills, headache, aching muscles, cough and sore throat
"This year there is evidence that we are likely to have a more pressurised flu season so it is important that staff are vaccinated early," she insisted.
"The Flu protection only lasts for one flu season, so it is important to get vaccinated every year, ideally in October or early November to be ready to fight off infection. As it takes about two weeks for the vaccination to reach maximum protection, it is important to get your jab before flu starts circulating to make sure it works.
Catriona added, "Getting the Flu Vaccine is the right thing to do; as health care providers, we have a duty to protect our patients and clients by protecting ourselves so it is important for us all, particularly those delivering frontline care and in contact with the more vulnerable groups."
For a full schedule of Vaccination Clinics staff can visit the Trust Intranet site or contact the Occupational Health Team on Tel: 028 3756 4800.
For information on seasonal flu see www.fluawareni.info
This site provides a comprehensive guide to flu, including information for the public on who is most at risk, who needs a seasonal flu vaccine, how to get the vaccine and what to do if you think you have the flu, as well as information on prevention of further infection.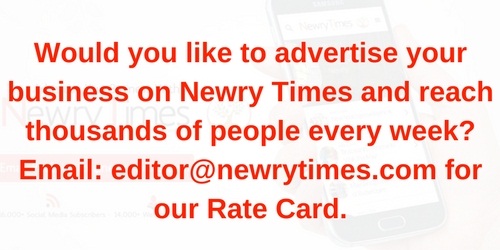 Both comments and pings are currently closed.