Free Newry Business Growth Workshops
Posted by
Newry Times News
info@newrytimes.com
Monday, March 13th, 2017
Business
,
Community
,
What's On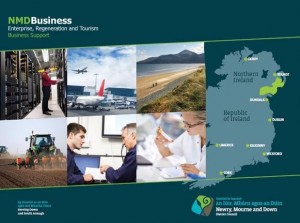 You can now register for the following Business Growth Workshops.
Build your Brand Workshops for existing businesses
An engaging brand is one of the most powerful tools you can have to win new customers and build loyalty. Newry, Mourne and Down District Council is running two half-day workshops to help new business starts in the area develop their own brand.
The workshops will be delivered by branding specialist Valerie Brown from True Channel who has worked with many entrepreneurs across Northern Ireland on creating and developing brands. The workshop Brand Communications will examine a brand's tone of voice and share insight into the various communication touch points available to businesses to build the brand presence and connect with the target audience.
Article continues below: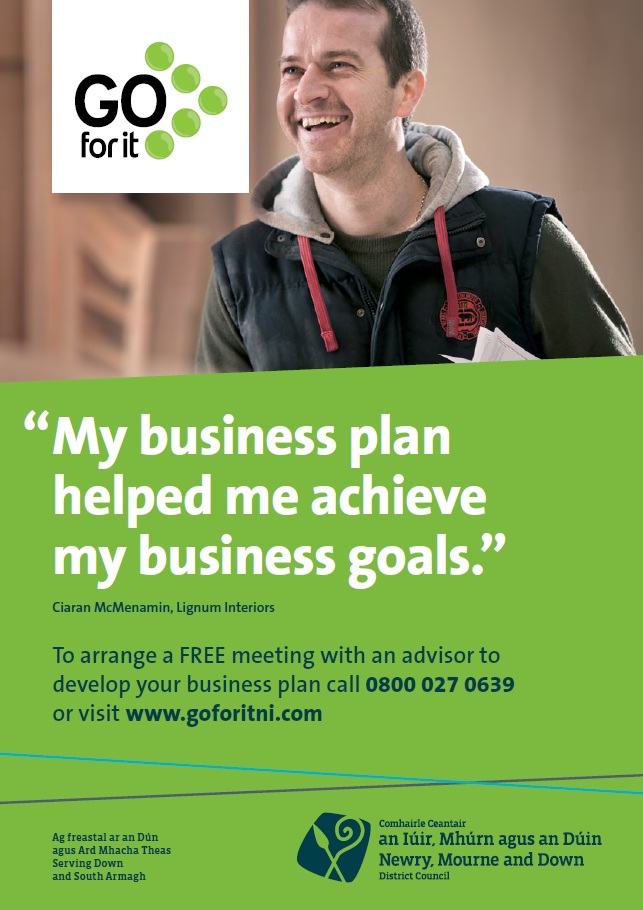 These workshops are aimed at both existing businesses and new or early stage businesses which have a product or product range on offer. This can include food and drink businesses, craft designer/makers, retail or any other product focused business where branding forms an important part of the business offering.
Existing Businesses
Date: Wednesday 22nd March 2017 and Wednesday 12th April 2017 Time: 9.30am – 1.00pm
Go-2-Tender – Introduction to Tendering for Micro-businesses
Go-2-Tender – Introduction to Tendering is designed to be a practical workshop, aimed specifically at small business owners that have never completed a tender before. It aims to demystify the procedures around pitching for, and ultimately winning some of the 'below threshold' (i.e. below £25k) work that Local Councils and other Government Bodies/Agencies contract out.
Article continues below: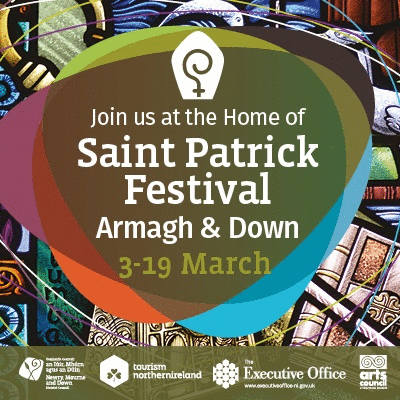 The workshop will cover:
Advice on Proposal Writing
Responding to 'below threshold' work (i.e. below £25k) required by NI public bodies
How to simply and easily respond to a 'mini competition' by email
Finding tender opportunities – registering with the main sources of relevant tender opportunities for SMEs
Case study examples of simple success stories
Date: 14th March 2017 Time: 9.30am – 12.30pm The Go to Tender programme is delivered by Intertrade Ireland
Effective Email Marketing
This workshop will provide practical help and guidance on how email marketing can directly impact on your business's sales and commercial success. The half day workshop will cover the following:
Create and send an email campaign using Mail Chimp
Upload and segment a database and the law regarding email marketing
How to grow your database and the information required
Designing your email including creating images and linking back to your website
Analysing and optimising your email campaigns
Date: Tuesday 21st March 2017 Time: 9.30am – 12.30pm
The Benefits of Digital Construction –
A Breakfast Briefing for Managers in the Construction Sector
Through BIM (Building Information Modelling / Management), the UK construction industry is undergoing its very own digital revolution. BIM is a way of working and managing information in a collaborative team environment throughout the life cycle of a building or infrastructure project. A growing number of practices and firms are starting to use BIM in Northern Ireland because of its benefits and the government's 2016 mandate to achieve BIM Level 2 in public sector work.
This breakfast briefing provides an overview of the benefits of engaging with BIM Level 2. It will help you identify the resources, knowledge and skills your firm will need to take full advantage of BIM. You will have an opportunity to network with others and clarify your next steps. Who Should Attend? This event is aimed at managers whose organisations are considering or just starting on the journey towards better collaboration and efficiency in the construction industry through BIM.
The briefing will be relevant to all players in the industry including Architects, Engineers, QS Practices, Principle Contractors, Specialist Subcontractors, Manufacturers, Suppliers, and Facilities Management Departments. Content:
What is BIM?
What are the benefits of BIM?
What resources do you need for BIM?
Where can you get further support, information and training?
What are your next steps to implementing BIM Level 2?
Question and answer session
Speakers: Peter Monaghan is a BIM / Change Manager with Southern Regional College (SRC) and a member of the Northern Ireland BIM Steering Group. He has experience of implementing exemplar BIM level 2 in the new SRC campus projects at Armagh, Banbridge and Craigavon.
Mark Browne is the owner/ manager of Mark Browne Consulting which provides management consultancy, training solutions and business coaching for the Construction Sector. Mark has extensive experience in developing information systems for the industry. Date: Wednesday 29 March 2017 Time: 8.00 am registration and breakfast for 8.30 am start. Close at 10 am Venue: TBA For further details on the above courses including an application form please click
HERE

.
All workshops are free to attend for businesses operating within the Newry, Mourne and Down District Council area.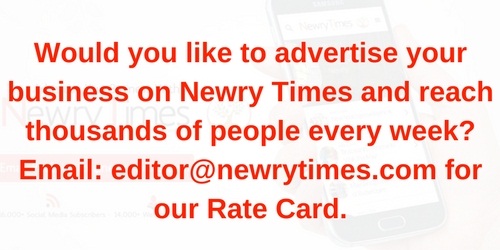 Both comments and pings are currently closed.