Local MLA brands Assembly as 'male, pale and stale'
Posted by
Newry Times News
info@newrytimes.com
Thursday, October 29th, 2015
Politics
Local MLA Megan Fearon has branded the Northern Ireland Assembly as 'male, pale and stale'.
The South Armagh MLA was addressing young women at the Young Female Leaders Academy event organised by Politics Plus in Stormont recently. The event gave young women aged 16 – 19 from schools across the north the chance to question women from the worlds of business and politics. "The Assembly is too male, pale and stale, and we need women in positions of leadership to be seen as a social norm, because the age-old image of leadership is an older white man," she told students. "The fact that that is all that girls ever see cements that kind of image, so we need it to be seen as a social norm that women are leaders. We need to make our politics seem more appealing. "Earlier, I said at our table that I could stand here all day and talk about the sexist comments or the treatment that I have had since I started. "I have been here for two years, and I am sure that it is the same for all of the female MLAs. It is ridiculously infuriating. I cannot put into words how annoying it is, and I think that it is probably a double-edged sword for me, being so young as well," she insisted. "On what we can do to improve things, I think that political parties have a role to play. I do not want to stand here and be negative or criticise other parties, so I think that, instead, I will just criticise all the parties, including my own.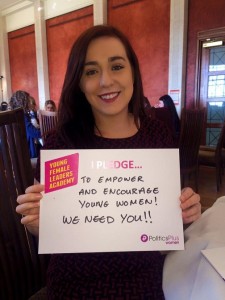 "I am sick of being the only woman in the room on so many occasions and having to shout so loud to have your voice heard when often you have more constructive things to say than a lot of the men sitting around you. "We need to put women in winnable seats and offer support to existing women and those who are coming up through the ranks. Earlier, people spoke about having internal party quotas, and, in Sinn Féin, we do operate that system. "Over 30% of our candidates for council across the island were women, and our Ard Comhairle, which is the national executive, is 50:50. Fearon added, "However, there is still more that can be done, because, in the background, which is often where a lot of decisions are made, it is still far too male-focused. This, again, applies to all parties, particularly in the current context."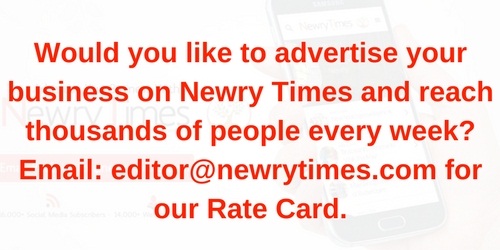 Both comments and pings are currently closed.