Film highlighting plight of Palestinian people on show at Newry Arts Centre
Posted by
Newry Times News
info@newrytimes.com
Tuesday, October 20th, 2015
Community
,
Politics
,
What's On
Newry & District Trade Union Council has organised a showing of 'The Lab' –'A Film and Talk in Solidarity with the People of Palestine at the Sean Hollywood Arts Centre on Thursday 22nd October.
This Trades Council event starts at 7.30 pm. Following the showing of the film a Talk and discussion will follow with Elaine Bradley, an activist for the Palestinian Centre for Human Rights with contributions from Trade Union Friends of Palestine. The Chairperson of Newry TUC Cara Murchan explained the importance of the event. "The showing of the film is taking place to encourage further solidarity with Palestine. "Last year hundreds of people throughout Newry supported rallies and sent humanitarian aid to Gaza following the horrendous attacks carried by the Israeli military which killed thousands of innocent victims. The Palestinian people continue to suffer daily military and economic attacks. "The international media including the BBC are censoring brutal attacks including independent film footage showing women and children being shot dead by Israeli soldiers, this is why the showing of the 'Lab' is so important," Cara added. Newry Trades Council Event Organiser Kevin Daly, who is also an active member of Trade Union Friends of Palestine, has appealed to local people to support the local event. Daly said, "The event in Newry Arts Centre will not only highlight the ongoing humanitarian crisis faced by the Palestinian people, but it is part of worldwide renewed call for Boycott, Divestment and Sanctions against Israeli Apartheid. He added, "People in Newry can add their voices to the many thousands of calls for real international action to put an end to the suffering experienced by the Palestinians."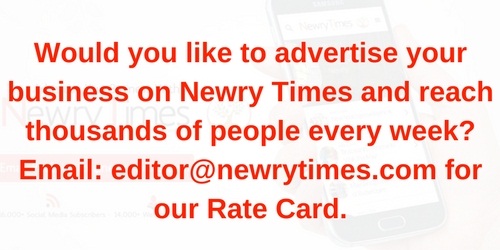 Both comments and pings are currently closed.