Parking chaos at Slieve Gullion during Easter
Posted by
Newry Times News
info@newrytimes.com
Monday, April 13th, 2015
Community
,
Politics
Slieve Gullion Sinn Féin Councillor Mickey Larkin has met residents from the Wood Road regarding the situation they found themselves in over the Easter break.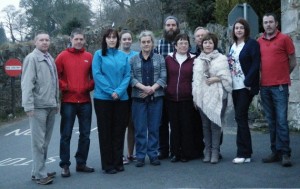 "The residents of the Wood Road, which is at the exit to Slieve Gullion Courtyard, found themselves besieged by day trippers who parked and abandoned their cars the full length of the road over the Easter weekend and into the following week," he explained. "Due to the car park at the Courtyard being full and the Forest Drive being closed, because of safety concerns, the hundreds of visitors spilled out onto the surrounding roads to park their vehicles. "The resulting chaos left the residents of the area hemmed into their homes. Some came out to find cars blocking entrances and even some parked on their driveways. "Although I can understand the frustration of travellers when they have come a distance, many with children on board, and find it difficult to park, there is no excuse for the blocking of driveways, field entrances and even the road. "The main road from Newry to Forkhill was at a standstill in both directions at the entrance to Slieve Gullion due to cars queuing. This in itself was a very dangerous situation as was the number of families with small children and buggies walking the roads. "In response to the calls from those living in the area I spoke to the CEO of the new Council, Liam Hannaway, and showed him many photographs of the congestion. Liam reacted quickly by providing more staff with radios to manage the entrance, exit and car park. "I also spoke with the Community Policing Team for the area in relation to the need to keep the Wood Road free from parked cars. They provided police cones for the length of the road and assured me that they will respond quickly to any obstruction of the roads. He continued, "I also requested that the Council quickly convene a meeting with the PSNI, Forestry, Transport NI and Courtyard to better prepare for such instances. "At this point I must also state that the residents are fully supportive of the developments at Slieve Gullion and welcome the opening up of such a beautiful area to visitors. "Their only request is that it doesn't have a detrimental effect on their daily lives. At the meeting with the residents a number of suggestions were aired which I will be following up on," Larkin added.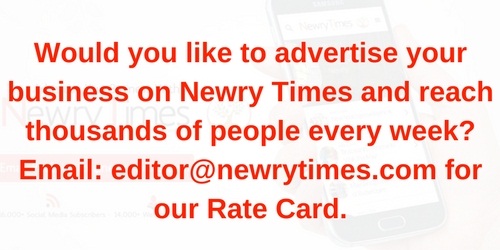 Both comments and pings are currently closed.