Get prepared for Higher Education Convention 2015
Posted by
Newry Times News
info@newrytimes.com
Tuesday, March 3rd, 2015
Jobs & Careers
The Department for Employment and Learning's Careers Service is advising parents and guardians that preparation is essential for students attending the upcoming Northern Ireland Higher Education Convention 2015.
The UCAS Convention is the largest Higher Education exhibition in Northern Ireland. Over 8,700 6th form and Further Education students are expected to visit the convention on Wednesday 4th March 2015 and Thursday 5th March 2015, at the King's Hall Pavilions in Belfast. This event provides students with an excellent opportunity to find out more about Higher Education opportunities, to consider all of the factors involved in choosing a degree and to plan their future careers path. Although the event is mainly geared towards students in lower 6th and those in Further Education, anyone with an interest in Higher Education will find the event useful. This event will bring together a number of universities, colleges and employers in one place and give students the opportunity to gain face to face advice and guidance. Johnny Nolan, Careers Manager for Newry, Downpatrick, Kilkeel and Newcastle, said, "I would encourage any student attending the convention to plan how to get the most from this event by discussing options with parents/guardians, teachers and their careers adviser. "It would also be very helpful to develop an action plan to consider the most appropriate stands and attend the most appropriate seminars. "You should also prepare questions to ask at the event to get clear information and advice from the exhibitors e.g. course entry requirements, what potential job opportunities may exist after completing a particular degree, the cost of a chosen degree and any possible financial support which may be available." Johnny added, "While it's important for young people to study subjects that they enjoy, it's also advisable to consider the career opportunities which lie ahead." You can contact your nearest Careers Office for advice by phoning 0300 200 7820 or by logging onto www.nidirect.gov.uk/careers.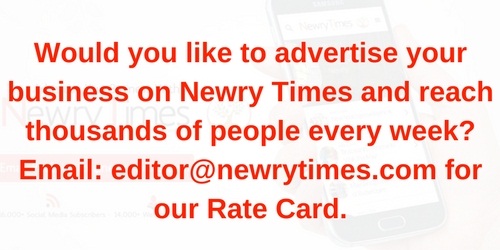 Both comments and pings are currently closed.