Teenagers claim they have 'no time' to exercise
Posted by
Newry Times News
info@newrytimes.com
Thursday, February 20th, 2014
Community
Teenagers in Northern Ireland claim they have no time to exercise, according to recent research by Action Cancer on behalf of its Health Action Programme.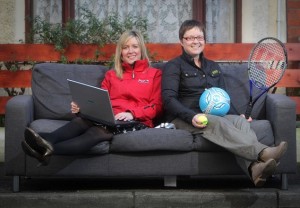 The survey, which was carried out amongst 450 young people in Northern Ireland, found that despite claiming to be time-poor, teenagers still spend several hours a day on phones, tablets and watching TV. Northern Ireland's leading local charity Action Cancer has revealed these findings in surveys carried out about its health promotion programme for young people, Health Action. This is a unique health education initiative aimed at reducing the number of schoolchildren getting cancer when they are adults, by educating young people about healthy lifestyles and cancer prevention. The survey asked 450 teenagers about their sessions, 74% of which were female and 26% male. They filled out the same questionnaire both the day prior and immediately after their session in order to evaluate changes in knowledge and attitude. Just 44% of respondents spent one hour exercising per day before the session, rising only to 50% afterwards, citing reasons including 'I don't have time for regular exercise'; 'it's hard to get motivated', and 'I'm so busy in school'. However the same survey asked about time spent watching TV, playing video games, smartphones and other devices, revealing that 3hrs 12 minutes was the average time each young person spent per day on this activity. This only reduced to 2hrs 54 minutes after they had taken part in the session, despite over 80% of those surveyed saying that the main behaviour they wanted to change was to get an hour's exercise each day! In general, the results showed the teenagers were much better informed after the session, with 83% getting correct answers to food and lifestyle questions, as opposed to 69% before. When looking for signs and symptoms of cancer, 26% answered correctly before, rising to 93% of all kids after the session. 82% were confident about looking for body changes after the session, as opposed to just 30% of respondents before. Action Cancer's Health Promotion Officer, Lucy McCusker said, "Whilst it was encouraging that exercise levels rose and the average time spent on TV and devices reduced on average after the sessions took place, it's amazing how young people perceive they have no time to exercise, when they actually do! "The results of the latest Health Action evaluation study tells us that the work Action Cancer is doing in schools and colleges is vital to the future health and well-being of children and young people. She added, "They are gaining a detailed insight into what being healthy entails and how it can help reduce the risk of developing certain cancers later on in life. We hope that with our continued work, we can get young people to ditch the devices and get active!" Lucy added.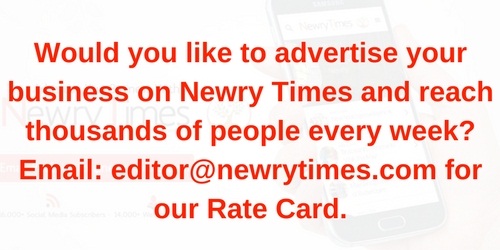 Both comments and pings are currently closed.