Curtains up: Eagerly anticipated 33rd Lislea Drama Festival set to open this weekend
Posted by
Newry Times News
info@newrytimes.com
Thursday, February 20th, 2014
Advertising Feature
,
Community
,
Featured Story
,
What's On
The eagerly anticipated and hugely popular Lislea Annual Drama Festival begins on Saturday 22nd February in The Old School House Theatre.
The festival programme invites patrons to see mouth-watering productions, beginning with a fantastic weekend of theatre.
This year the Festival Committee have built upon their excellent relations with drama groups the length and breadth of Ireland and welcome groups from Galway, Tyrone, Cork, Wexford and Armagh to this year's festival. 
The festival opens with the accomplished D.A.D.S drama group who will make the journey from Galway for the event.
In its 33rd year, this year's festival promises to showcase an interesting blend of both new and classic plays, drama and comedy. 
This is accompanied by the professional critique of Biddy White Lennon ADA, the Festival adjudicator. Biddy is a regular adjudicator on Drama Festival circuits over 27 years; adjudicating both confined finals and Ulster One-act finals.
Throughout her childhood Biddy appeared on radio, television and film in Ireland and the UK. In 1965 she was cast in the popular Irish television drama series The Riordans and played a leading role throughout its fifteen-year run on TV so her experience and expertise will be a much welcomed addition to the local festival.
The festival promises to be a varied programme spanning two weeks to whet the appetites of the more seasoned playgoers and appeal to the tastes of the occasional theatre patrons.
The Festival opens on Saturday 22nd February with the play 'On Such As We' written by Billy Roche and performed by festival newcomers D.A.Ds, Dunmore, Co. Galway.
This is a heart-warming play from the author of The Wexford Trilogy, and is set in a small town in southern Ireland. It is centred on Oweney's barber shop and the rooms to let above it.
Oweney offers refuge to a host of lonely hearts: a recently laid-off hotel night porter, an angry young artist, an orphan girl, a wounded old widower, a likeable bruiser and the beautiful Maeve. All of them in their various ways fall under Oweney's loving spell.
This is followed on Sunday the 23rd February by Stagefright Theatre Company, Omagh with 'Nightmare' by Norman Robins.
Marion Bishop the wealthy, elderly novelist is dying and her will is eagerly awaited by several of her clan.Deceit, suspicion and blackmail are subtly woven into a nightmarish web of crime.
On Wednesday 26th February it is the turn of local drama enthusiasts Lislea Dramatic Players, fresh from receiving third place and winning Best Presentation in the prestigious All Ireland Confined finals in West Cork.
They will present  the comedy 'The Odd Couple' by Neil Simon. This hilarious comedy centres on Felix and Oscar – the ultimate odd couple; two mismatched friends whose polar opposite lifestyles lead to conflict and comedy whilst living under one roof.
Aidan Strain Electrical Engineering is the main sponsor of this year's festival and the organisers would like to thank Aidan and all the other sponsors for their amazing support.
Aidan Strain Electrical Engineering is celebrating over 35 years in business and his trade counter will supply all your electrical needs including a full range of SWA cable (cut to order), low energy lamps, LED lamps, garden lighting, conduit cable and many other products to meet patrons domestic or industrial requirements from his base on the Maphoner Road in Mullaghbawn. For more information visit Aidan's website: www.aseeltd.com.
Tickets will be available on the night at the Box Office from 7- 8pm. Nightly Admission: Adults £6 Concessions £3. General Inquiries Tel: 02830838565.
See their website for Festival Programme at www.lisleacommunity.com for further details.
Note: Please note that the Wednesday 5th March show is cancelled due to unforseen circumstances.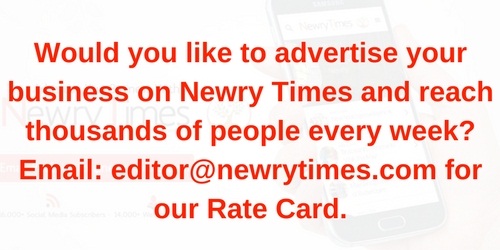 Both comments and pings are currently closed.