Local children leaders in waste reduction
Posted by
Newry Times News
info@newrytimes.com
Thursday, November 21st, 2013
Community
School children across Northern Ireland are leading the way in reducing waste this November.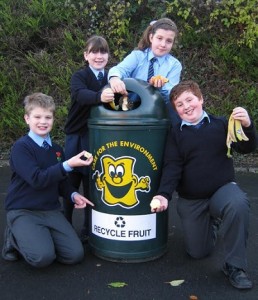 Over 315 local schools have signed up to a food waste pledge to reduce, reuse and recycle, the 3Rs. With help from their teachers and parents, school children will do their bit to reduce food waste for a full week. The European Week for Waste Reduction Campaign is taking place from the 16th – 24th November 2013. Last year Northern Ireland ranked 4th overall out of Europe in registrations for EWWR. With so many schools doing their bit, school children here are hoping to get an even better result this year. TIDY Northern Ireland, the environmental charity operating Eco-Schools has been astounded with the amount of schools showing an interest in the campaign this year, uptake has increased three-fold from last year. Carmel Fyfe, Eco-Schools Manager, TIDY Northern Ireland said, "With nearly 90% of schools now involved in the Eco-Schools Programme it is clear to see how deeply our young people care about the environment. "It is wonderful to see so many schools getting involved in this important waste reduction initiative and making the necessary changes to minimise waste, reduce consumption and importantly, change the habits that last a lifetime." Thanks to support from the Department of the Environment's Rethink Waste Campaign, Eco-Schools have been supplied with free teaching resource kits to help them make practical actions on the 3Rs, such as a 'waste free lunch', during the week. Olivia Beck, teacher at Windsor Hill Primary School said, "At Windsor Hill Primary School we are delighted to be involved in the EWWR Campaign and we plan to use the resources to help educate the pupils about food waste, this has helped contribute towards the Waste topic of our Eco-Schools Programme." The Eco-Schools Programme is the world's largest environmental education programme with the aim to make environmental awareness and action a core part of school life. Eco-Schools, sponsored by Airtricity, is a free to enter programme. Eco-Schools work through a simple seven step process to implement behavioural change and study a range of topics, such as, waste. By participating in the European Week for Waste Reduction Eco-Schools throughout Northern Ireland are reducing their environmental impact and becoming more environmentally friendly as they work through their Eco-Schools Programmes. For further information please visit www.eco-schoolsni.org.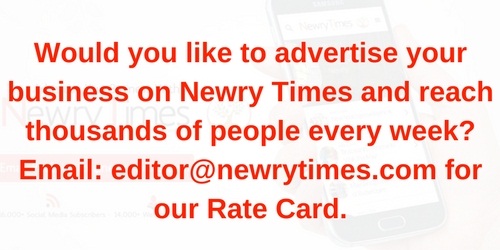 Both comments and pings are currently closed.