o2 apologise for shocking Newry service but major problems remain
Posted by
Newry Times News
info@newrytimes.com
Tuesday, November 5th, 2013
Community
,
Featured Story
,
News
As a result of a Newry Times investigation into the shocking phone coverage in Newry for users of the o2 network o2 has apologized and claimed that they have fixed all the problems. However, despite engineers spending time in Newry over this past two weeks, Newry users say the problems with the network persist.
Two weeks ago Newry Times reported how local people felt let down by the network giant
after experiencing major problems with the network for more than 12 months. One major issue experienced locally was when trying to make a call. o2 users claimed that after trying to make or receive a call they heard an echo of their own voice. Sending and receiving text messages was another headache local phone users said they were encountering. Many reported delays of hours, and shockingly in some cases days, between sending a text message and the intended recipient actually receiving it. Even more infuriating for local customers was how their issues were being dealt with by o2's customer service department. They were not offered an apology and were told their phones were faulty and causing the problems. However, due to pressure from Newry Times, local politicians and disgruntled o2 users, o2 said they sent out an engineer last week to look at the issues in more depth. An O2 spokesperson told Newry Times, "After a thorough network inspection and visits by our engineers to several of the sites in the Newry & Mourne County area, we have made some network adjustments and replaced some equipment. Delivering a great service in the area remains a priority for us.  We will continue to monitor the situation and apologise to any customers who may have recently had reduced service." The issues resolved by o2's engineering team however, appear to be in vain. Newry Times asked our readers on our Facebook page were they still experiencing problems and within seconds of posting the question, over 30 more disgruntled o2 customers came forward to insist the problems still remained. One wrote, "I had no signal all morning! My Contract can't end soon enough!" Another wrote, "Sitting here with no service at the minute!!! Pathetic!!! Trying to run a business!!!!" Another furious o2 user commented, "Have had no use of my phone properly from last week. It really is not good enough o2. Bill paid this month and no use of my phone at all." Local SDLP South Down MLA Karen McKevitt welcomed the apology from O2 and explained some of the problems o2 engineers found. "O2 has advised that their Network team have been investigating the performance on the cell sites in the Newry & Mourne area over the past few weeks and conducted full analysis of performance to identify any anomalies based on customer feedback. "O2 found that the issue with echo / reduced call quality was caused by a problem with one of the signalling links to the area. I am informed that this was corrected on 10 October and subsequent checks and tests have reported that this problem is now resolved. "O2 engineers have also tested a mast near Buttercrane Quay and found a faulty piece of equipment which may have caused intermittent problems for some customers in the area. This piece of equipment has now been replaced and test calls made show there are no further issues for this problem. McKevitt added, "O2 engineers were on site yesterday and having slightly tilted the antennae for this mast they believe this will further improve the 3G signal in this location. If people continue to experience problems with network coverage please report this to OfCom via e-mail ofcomnorthernirelandoffice@ofcom.org.uk"
More on this story:
o2 network in Newry: How to lose customers and alienate people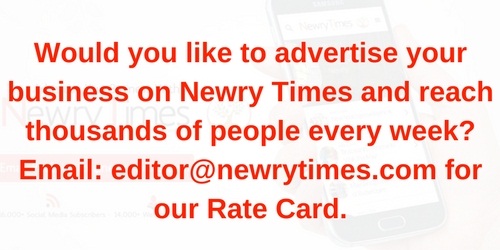 Both comments and pings are currently closed.