Armagh magic almost topples champions – Armagh 2-9 Cork 0-16
Posted by
Newry Times News
marketing.newrytimes@gmail.com
Thursday, August 15th, 2013
Community
,
Sport
Richard Bullick in Birr
Armagh left Birr on Saturday night with broken hearts and aching limbs but heads held high after a magnificent comeback brought them excruciatingly close to toppling All Ireland champions Cork. Although James Daly's side suffered the anguish of a season-ending third one-point defeat in three big games this year, they came away as heroes after a stunning second half almost delivered what would have been Armagh's greatest ever victory. Trailing by seven points at the interval, rank outsiders Armagh threw caution to the wind with an inspired performance that had the most successful side in ladies Gaelic history reeling. They tore into their illustrious opponents, All Ireland champions Cork in seven of the past eight years, with impressive purpose and goals in the first five minutes by Kelly Mallon and Caroline O'Hanlon brought the dream alive. Those strikes transformed the scoreboard and injected absolute belief into a revitalised Armagh side which combined ferocious commitment with some exceptionally fine football, underpinned by fantastic fitness levels. Displaying pride and passion to warm every Orchard heart, the Armagh players repeatedly put their bodies on the line and dug deep in an unforgettably brave bid to write their own glorious chapter in this summer of shocks in Gaelic games. It was role reversal from the first half when Cork repeatedly took advantage of faltering Armagh attacks to go down the other end and score – now the champions were being force fed a taste of their own medicine. Although she had a few prominent moments, the half-time introduction of former Cork captain Juliet Murphy following her recent return from retirement had little effect on an Armagh team with the bit between their teeth. "In spite of what the scoreboard said, we knew we had the measure of them," insisted former All Star Caoimhe Morgan, who typically fought ferociously in the Orchard cause alongside sisters Sarah and Niamh Marley on an evening when there were many Armagh heroes. The women in orange refused to be eclipsed by their star-studded opponents with the typically influential O'Hanlon living up to her big billing, relentlessly supported by increasingly confident colleagues. Armagh's mighty effort brought back memories of the 2006 All Ireland final when the unfancied upstarts also came within a point of upsetting a seemingly invincible Cork team. Special mention must go to Armagh's goal-scorer from that 2006 final, Mairead Tennyson, who recovered from fainting at half-time to perform heroics way out of position in the full back line, behind which teenage goalkeeper Katie Daly had her finest hour. Harshly sin-binned in Croke Park that day, Morgan would be entitled to bitterly reflect on the referee's failure on Saturday to dish out a couple of yellow cards to Cork, one for a shocking challenge on her younger sibling, Niamh. But, be it in Gaelic, soccer or rugby, decisions don't tend to go the way of the smaller sides compared to, for example, Manchester United and the New Zealand All Blacks, and Armagh again got little change out of the officials as they fought firstly to stem the tide and then make history happen. Even towards the end there were a couple of frustrating calls but Armagh refused to go away and nearly got the reward which no-one could have begrudged their fearlessly positive play. Buoyed by those goals, Armagh's response immediately afterwards was a snapshot of their energised, rounded display as Morgan did brilliantly in defence and fed Caitlin Malone, who freed Fionnuala McKenna, who linked with super-sub Siobhan Mackle. Dancing delightfully in her white boots, the magical Mackle capped her transfixing run with an inspiring point and, although Cork replied almost immediately, Marian McGuinness added another after an uplifting intervention by Niamh Marley. Cork scored again but Sinead McCleary landed a free and O'Hanlon leveled matters with a point going into the final quarter of what was now a pulsating game for the live television audience. Armagh actually went in front entering the final 10 minutes of stop-clock time when another mesmerising run by Mackle paved the way for fellow teenager McKenna's second point, though Cork quickly equalised with a free. The champions eased the pressure on themselves with the next two scores but Armagh were far from finished and the least they deserved for waves of attack was the lovely point by O'Hanlon which brought her team to within one. Tragically, Armagh's greatest ever female footballer somehow miscalculated and, when her team won a potentially equalising – though difficult – free with 20 seconds left to the hooter, the double All Star dropped it in rather than going for the posts and the Orchard chance had gone. Nobody blamed an understandably distraught O'Hanlon for an aberration which will haunt her, an inexplicably cruel twist she didn't deserve after another wonderful display as Armagh's taliswoman. As always, the majestic Carrickcruppen captain covered incredible ground, was at the heart of everything good and top-scored from midfield for good measure, her haul of 1-3 all coming from play. Without her immense influence Armagh wouldn't have been in the hunt. For the senior players especially, yet another one-point defeat was tough to take after losing not only that previous Cork clash but this year's NFL Division Three decider and Ulster Championship semi-final by the minimum margin. However, remembering the darkest days of 2011 when it looked like Armagh might never challenge again at the top table, the landscape leaving Offaly on Saturday had a warm orange glow, with Daly's disappointed players already lifting their eyes towards the next campaign. Although they came away empty-handed on the night, if Armagh bank the positives from their heroic effort, facing Cork earlier than expected could prove a valuable investment in this team's future.
ARMAGH:
K Daly; L Kenny, C Morgan, S Marley; S Reel, N Marley, N Henderson; S McCleary (0-1, 1f), C O'Hanlon (1-3); M McGuinness (0-1), F McKenna (0-2), M Tennyson; C Malone, K Mallon (1-1), M McAlinden. Subs – S Mackle (0-1) for Kenny (28 mins), C O'Hare for Mallon (57), A Hughes for McGuinness (61).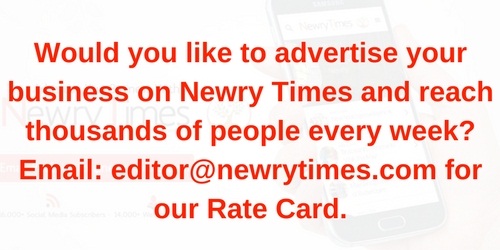 Both comments and pings are currently closed.