Newry start-ups urged to compete for €280k cash prize fund
Posted by
Newry Times News
info@newrytimes.com
Friday, May 10th, 2013
Business
Ambitious start-ups in the Newry area are being urged to become investor ready and enter the all-island Seedcorn Competition 2013 to compete for a share of €280,000 with no equity stake taken in return.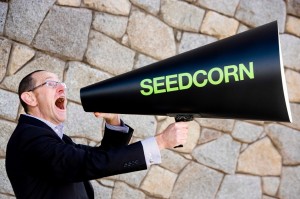 The InterTradeIreland competition was launched last week with details of a new entry format which is hoped will make it easier for companies to apply and more relevant to them as it will mirror the real-life investment process even more closely. It was revealed that over the last five years, a quarter of the Northern Ireland entries to the largest business competition on the island were from Co. Down but InterTradeIreland, the Newry-based cross-border business support body, is hoping to see a rise in entries from the local area this year. Connor Sweeney, Seedcorn project manager for InterTradeIreland, explained, "We know that there are many high potential firms in the Co. Down area that can benefit significantly from taking part in the Seedcorn Competition. "For example Newry-based firm Media Lightbox, which now competes on the global stage, was an all-island winner in 2008 and has gone on to be very successful. "In addition to the substantial cash prize fund on offer, the process will help firms to rise to the next stage of growth and become investor ready. It also gives them the opportunity to join the extensive Seedcorn network which helps to boost companies' profiles, contacts and investment opportunities. "In fact since its inception 11 years ago Seedcorn has supported more than 1,645 enterprising businesses through the competition process and companies that reached regional final level have gone on to raise more than €165m of new equity." This year the entry process has been simplified and instead of companies immediately submitting a full and detailed business plan, the competition will be broken down into various stages. Firms will initially apply through completing a simple online application along with a visual representation of their business idea which can be a short video clip, slide deck presentation or both. Those selected to go through to the next stage will be invited to submit their full business plan for detailed evaluation and feedback. Connor Sweeney continued, "Seedcorn is more than just a competition. It mimics the real-life investment process and gives companies a valuable opportunity to refine their business plan, gain exposure to investors and improve their business concept. "Following a decade in successful existence, we believed that the time was right to re-evaluate and update the Seedcorn Competition to ensure that it continues to mirror the current investment process as closely as possible. "We have benchmarked this process against a number of similar international competitions and so it is very much in-line with modern thinking. The changes that we have made will allow companies even more opportunity to receive independent feedback on their investor readiness at all stages of the competition and increase their chances of securing that equity investment." Following scoring of all business plans, the top three 'New Start' and the top three 'Early Stage' companies in each of the four regions will be invited to present at their regional final. Prior to the pitch, all 24 regional finalists will be invited to avail of a day-long, intensive investment pitch master class to refine, hone and perfect their presentation skills. Following that they will be invited to deliver a pitch in front of a judging panel comprising venture capitalists, business angels and some of the island's leading industry experts. The judges will be looking for the same elements as a potential investor including high growth projections, the optimum risk/reward profile, a strong management team and the ability to exit. Last year, a company from Northern Ireland took home the accolade of Best High growth company in the all-island competition and won €100,000. Dr. Andrew Woods, CEO of Belfast-based Catagen, which produces a range of innovative testing equipment for the catalytic converter market, explained: "The entire experience of the Seedcorn Competition was a great benefit to the company. "Seedcorn offered us a credible validation of our business strategy, where we were able to assess and benchmark our plans through independent feedback. "Our success has given us a real boost to our profile locally as the InterTradeIreland Seedcorn brand is so well-respected and winning the competition certainly has opened doors for us. "For example, the local financial sector is aware of Seedcorn and realises that a winning company has all the necessary elements to be successful in the business arena. The winnings were also a substantial injection into the business allowing us to grow operations. "I would wholeheartedly encourage other new or early stage companies from Northern Ireland to apply. It really helps you ensure that your business strategy has a sound footing and will enable you to revisit any areas that may need to be worked upon." This year's competition is open to incorporated entities on the island of Ireland who are less than five years old at 28th June 2013. There are two categories for the 2013 competition – New Start Companies, which are deemed to be those who are seeking to raise between €50,000 and €299,999 and Early Stage Companies, deemed to be those who are seeking to raise in excess of €300,000. The final date for receipt of completed applications is 28th June 2013 with visual representations to be uploaded via secure server shortly after that. Shortlisted companies will then be invited to submit full business plans by 11 September 2013. Regional winners will be announced in mid-November before going on to compete in the all-island grand final which takes place on 27th November 2013 in Dublin. Companies can find out more information on the application process and seedcorn workshops by visiting www.intertradeireland.com/seedcorn. You can also follow the competition on Twitter @ITI_Seedcorn or join the Seedcorn Network on LinkedIn where businesses can get valuable information and advice from experts.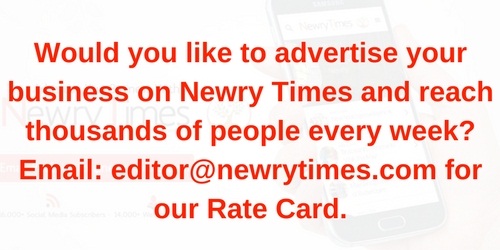 Both comments and pings are currently closed.