Satisfy your sweet tooth with Lucy's Sweet Treats
Posted by
Emma Taylor
emma@newrytimes.com
Friday, March 15th, 2013
Business
Bespoke Cakes by Lucy's Sweet Treats give you something truly unique, from modern yet classy designs to rich flavours indulging all of the senses.
They produce your perfect cake with a range of delicious flavours from Lucy's Sweet Treats Vanilla Sponge to their Royal Fruit and even the delectable Creamy Chocolate – their customers are proud to receive a cake that truly is one of a kind with a flavour they won't find elsewhere. Lucy's Sweet Treats produce luxurious own-recipe cakes, muffins, biscuits and cookies inspired by a feline companion knowledgeable in her butter, sugar and cream. All of their own-recipe products are unique to their brand – so you won't find a taste quite like them anywhere else, with each order being made with the highest standard of tender-loving-care, by a business who knows what it takes to make good food taste that bit sweeter.
Cupcakes, Cookies and Cake Pops from the extensive range are also available on subscription order. Imagine coming home to find your weekly delivery of fresh vanilla buttercream cupcakes from Lucy's Sweet Treats awaiting you. Well, now you can with Lucy's Sweet Treats Subscriptions.
Speaking to Newry Times about her business, owner Laura said, "I specialise in producing bespoke cakes, from bright and colourful birthday cakes to elegant wedding cakes and even the cakes that simply say 'I love you.'
Working under the brand of Lucy's Sweet Treats this is a business inspired by a two year old cat with a passion for gourmet foods and an amicable tolerance for bunnies.
"Every order placed with Lucy's Sweet Treats, from the simple batch of twelve cupcakes to a five-tier wedding cake is given the attention to detail it deserves.
"Customer service is something which we at Lucy's Sweet Treats are proud of, attentively and promptly responding to all of our customers ideas, thoughts and queries you can be sure that your experience with Lucy's Sweet Treats from start to finish is truly wonderful." Laura also wanted to share the ways in which Newry Times readers can place an order, "There are many ways to place order with us, you can give us a call to talk through what you need, drop us an email or a message via Facebook/Twitter & we'll produce an outline based on your request. Laura added, "Feel free to send us any images you have which you would like us to work with – shapes, colours and designs which you have in mind are key to having us produce your ideal creation. "Once you get in touch and discuss your needs we will get back to you you with a detailed product specification for you to confirm or edit as you please, ensuring you receive your perfect bespoke cake." Book your free cake consultation with Laura by calling 07506116866 or email lucyssweettreats@outlook.com alternatively visit
www.lucyssweettreats.co.uk
to view everything they have on offer or just to get in touch. Lucys Sweet Treats can also be found on
Facebook
.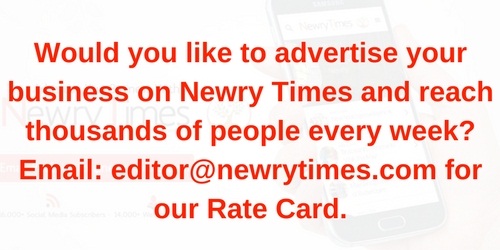 Both comments and pings are currently closed.