Recent Ministerial action offers hope of court reprieve to Newry business men
Posted by
Newry Times News
info@newrytimes.com
Friday, January 25th, 2013
Business
,
News

Newry & Armagh DUP Assemblyman Councillor William Irwin has urged traders in Newry to be cautious over advertising regulations. He made the calls after
Newry Times exclusively revealed last night
that five popular local business men – who own four city centre businesses – received a court summons for failure to adhere to a Planning Service request to remove a banner at Hill Street. Speaking to Newry Times, Irwin stated, "In my duties as a public representative at both an Assembly and local Council level I have gained valuable experience in planning issues. "I was concerned when I heard that four business owners have received a court summons to appear before Newry Magistrates for erecting a banner at Hill Street." "I have dealt with many advertising cases across the constituency and I know that Planning Service have been focusing on advertising in towns and indeed along main arterial routes where large advertising banners and boards have been placed without planning permission." Irwin says he knows from past experience with the Planning Service that there are strict rules on advertising and says he has represented many businesses who have fallen foul from the Planning Service Enforcement section. "In my experience, initially Planners write to the owner and depending on the nature of the sign and the location, they either request a planning application is submitted or they request that the sign is removed. Irwin continued, "If the person fails to comply, the letters I have viewed, make clear that further action will follow, which can involve fines and court action." He added, "In cases where a clear breach has occurred and a remedy is unlikely, I always advise people to work within the planning laws. It is unfortunate that this matter has now reached the stage of court proceedings, however hopefully the matter can be resolved before 19th March." There is however, hope for the Newry traders as there is a precedent. Just several weeks ago, Environment Minister Alex Attwood done a u-turn on his department's decision after they sent enforcement letters to businesses in Belfast and threatened fines for the display of 'illegal commercial signs'. Intervening in the recent case, Attwood demanded that officials in his department take no further action until he reviewed current signage regulations. A decision on this is expected soon. Giving hope to the Newry traders, Attwood implied weeks ago that no further action may be taken against the Belfast traders. He added, "If I think, and I may well think, that there shouldn't be any further action, that's what I will instruct my officials to do."
More on this story:
Red tape over common sense: Local business community outraged after 'mad' court summons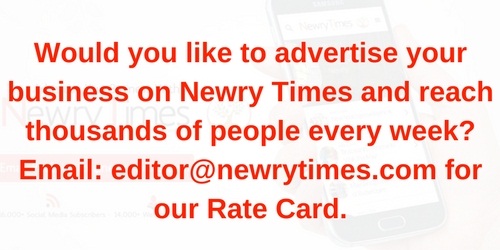 Both comments and pings are currently closed.