Final whistle blown on Armagh and Morgan Fuels sponsorship deal
Posted by
Newry Times News
marketing.newrytimes@gmail.com
Thursday, November 8th, 2012
Features
,
Sport
Since 1995 Armagh senior football has become synonymous with the Morgan Fuel's brand. A partnership that flourished for 17 years culminating in Morgan Fuels securing the naming rights to the new look Athletic Grounds in the city.
To many supporters the firm's managing director Hugh Morgan's recent statement, which was a scathing and at times of a very personal nature, came as a complete surprise. Mr Morgan said, "Since 1995 Morgan Fuels has contributed a very significant sum to the support and development of Armagh Football and Hurling, a sum that is well in excess of seven-figures." "In very recent times, however, we have witnessed a serious decline in the atmosphere prevailing at County level matches, reflected in poor results and the souring of key relationships. As the principal sponsor of the County teams and of the Athletic Grounds, we have been in a very difficult position." Morgan continued, "Not only have we increasingly found ourselves at odds with the County Board over their failure to provide the branding and corporate hospitality benefits that were to be provided as part of our sponsorship agreements, but even more importantly, over their failure to take decisive and strategic action to stem the decline of Armagh Football." "Earlier this year, I reluctantly came to the conclusion that, not only were the County Board complacent about Morgan Fuels' continued financial support, but they were failing to use the money to invest in the development of the teams. "I sought to bring pressure on the Board by asking them to bring forward a strategy that would equip Armagh Football to go forward with confidence and to strive for the success they had achieved previously. I made it clear that unless such a strategy was developed, the financial support of Morgan Fuels could not be guaranteed. The statement concluded, "I am sorry to say that my request was ignored and, consequently, I had no option but to suspend our financial support. This impasse has continued for the last 6 months and led to the complete breakdown of our relationship with the County Board." Whilst Morgan cited poor decision making, a breakdown in relations and a difference of opinion strategically on how best to move forward with the county footballers, our sources told us that the Armagh County Board were looking for a new shirt sponsor regardless of Mr. Morgan's contention that there was a difference of opinion in strategy due to 'issues that arose that the Armagh County Board were unhappy with'. The County Board were happy to sell the naming rights of the Athletic Grounds to Morgan Fuel's and did so under a five year contractual agreement but it has since come to light that the payment for this arrangement had become a source of unease for some Armagh County Board officials. In response to Mr Morgan's statement the Armagh County Board through secretary Paddy Óg Nugent released the following short statement, "Coiste Chontae Ard Mhacha are disappointed with Mr. Morgan's response to our new sponsorship arrangements since at all times we endeavour to conduct our affairs with discretion and integrity. "While our partnership with Morgan Fuels has been prosperous and mutually respectful for many years; recently some complications have arisen regarding the sponsorship of Ard Mhacha. We wish him and his company well and would like to thank him sincerely for his contribution to our county over the past seventeen years." Óg Nugent added, "Finally, while we always welcome advice on how to manage our coaching and games, we will continue to ensure that this part of our operation will at all times be under the strategic control of our county board." There have been a few glaring observations that must be looked in to arising from this spat, chiefly amongst them is Mr Morgan's suggestion that he has had a direct hand in the strategic development of Armagh football. This surely should not be within the gift or remit of a sponsor and should only be handled by the County Board and management teams. One thing is for sure, the majority of Armagh fans that we spoke to about this saga are upset that it has been done so publicly.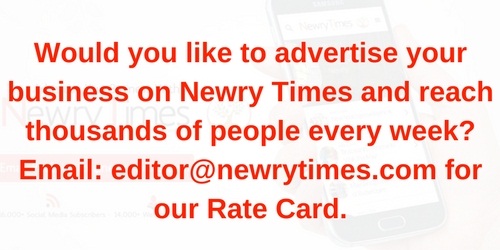 Both comments and pings are currently closed.