éirígí criticise 'heavy handed' PSNI house searches in Newry
Posted by
Newry Times News
info@newrytimes.com
Wednesday, November 7th, 2012
Community
,
News


éirígí in Newry has criticised a series of raids and arrests that took place across the city early on Monday morning (5th November 2012).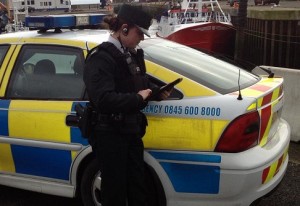 According to éirígí, several families were targeted during the dawn raids and homes were left 'ransacked' as well as a number of residents being arrested and taken to Antrim holding centre. Criticising the raids, éirígí's Newry spokesperson Stephen Murney said, "This is an all too familiar pattern. Here we have several homes ransacked and a number of people arrested and taken from their families. Unsurprisingly, those arrested were later released without charge within a matter of hours and with nothing untoward found during the searches. "The PSNI's strong-arm tactics left a number of children terrified and families were left to pick up the pieces. These raids were particularly frightening for young children. The PSNI operation lasted for several hours and a large force of PSNI personnel in countless armoured land-rovers saturated a number of working class areas." "At the same time, a PSNI helicopter hovered over the city, keeping the local population under surveillance. These communities have endured this type of treatment many times in the past and today's actions are clear proof of the unchanged nature of policing. Murney continued, "I met and spoke with some of the families targeted in these raids and they were left distressed, worried and seething with anger at the actions of the state forces. During the raids the PSNI confiscated mobile phones, iPods, family cars and even children's computer games. "Those who had their cars confiscated now have to find alternative transport to get them to work." Stephen added, "While constitutional nationalist parties tell us that this type of RUC style policing is a thing of the past, for republicans it's clearly very much part of the present." However, when contacted by Newry Times, the PSNI in Newry said the searches were part of the Serious Crime Branch investigation into a paramilitary shooting in Ardcarne Park last month. A PSNI spokesman said four men, two aged 39, one aged 41 and one aged 49, were arrested and later released unconditionally. One vehicle was also seized for forensic analysis. Chief Inspector Davy Beck, Area Commander for Newry and Mourne, said: "The community in Newry have made their expectations clear – they want us to address serious crime and this is what we are doing. "We have a responsibility to act on intelligence and when we do, our investigations are conducted with proportionality and professionalism. Community impact is always a key consideration and, in this instance, local Neighbourhood Officers worked with officers from Serious Crime Branch to facilitate interaction with residents." Beck added, "We will continue to tackle serious crime in Newry and Mourne and ask for the community's sustained support. If you have information in relation to the paramilitary shooting on 8th October in Ardcarne Park, please contact us at Ardmore Police Station on 0845 600 8000."
More on this story:
Four men arrested after Ardcarne 'paramilitary shooting'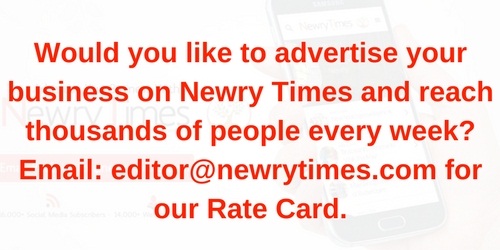 Both comments and pings are currently closed.