NIFRS issue 'timely' reminder to test your smoke alarm
Posted by
Newry Times News
info@newrytimes.com
Wednesday, October 24th, 2012
Community
Northern Ireland Fire & Rescue Service (NIFRS) has issued a timely reminder for everyone to test their smoke alarms when they are turning back their clocks on Saturday night (27
th
October) and to test them weekly to help protect themselves and their family from the dangers of fire.
Turning back the clocks is an essential task to be carried out in every household across Northern Ireland this weekend and NIFRS wants to encourage those who may have become complacent about testing their smoke alarms to use the opportunity to get back into the habit of this life saving weekly routine. Kevin O'Neill, Group Commander, Northern Ireland Fire & Rescue Service explained: "I would like to remind everyone that putting your clocks back this weekend offers the perfect prompt to carry out the simple task of testing your smoke alarms. This life saving task should be done once a week by pressing the test button to ensure that your smoke alarms are fully functional. "A working smoke alarm will alert you and your family to the earliest stages of a fire giving you vital extra time to escape. That is why it is so important that testing smoke alarms is part of every household's weekly routine. "Our percentage of smoke alarm ownership in Northern Ireland is 98% however they need to be tested every week to ensure they are working – that's the only way they can help save lives." In addition to having working smoke alarms Group Commander Kevin O'Neill added: "As the clocks go back, the dark evenings set in and we all start to spend a lot more time indoors and so the risk of having a fire in your home can be increased. "Many fires start at night, so make sure you have a night-time fire safety routine to help keep you and your family safe – close all doors at night, empty ashtrays, extinguish candles, switch off and unplug all electrical appliances not designed to stay on and put up fire guards. He continued, "Some additional items such as portable heaters and electrical blankets, which are more readily used in the colder months, are also very important to check, as they might not have been used since the last winter. "If your electric blanket is out of guarantee, have it serviced once a year and never use a blanket which has scorched marks or exposed elements. Make sure you switch portable heaters off if you're not in the room and also when you go to bed. "Remember – don't place heaters near curtains or furnishings and never use them for drying clothes." A free Home Fire Safety Check could also help you prepare your home for the winter to help keep it fire safe. Firefighters will check for appliances that could cause fire, help with any actions to avoid fire and most importantly ensure that your smoke alarm is working. If necessary they will fit a free smoke alarm for you. To arrange a free Home Fire Safety Check call 028 9260 0477, Text phone/Minicom 028 9262 8800 or go to 
www.nifrs.org
 for further information.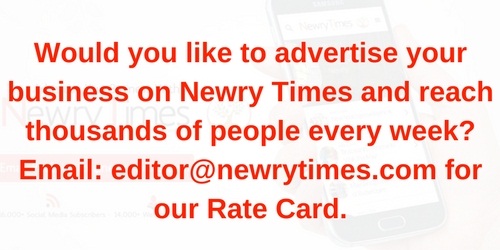 Both comments and pings are currently closed.