Warrenpoint woman scoops prestigious business award
Posted by
Newry Times News
info@newrytimes.com
Friday, October 12th, 2012
Business


Jacquelyn Stewart from Warrenpoint has scooped a prestigious national award for her juice business, Squeeze Juice Café. Just last week Newry Times revealed that Jacquelyn had reached the final of the awards and beat off stiff competition from some of the biggest brands in the business world. Squeeze Juice Café transformed from being a bricks and mortar retail operation to online and now exports to the USA and Spain. Jacquelyn Stewart is this year's winner of the Kraft Foods Leading Edge Leading Light Award, which celebrates remarkable talent in the food and grocery industry. It recognises those who have gone the extra mile and made a real difference to their employers, the industry or to Leading Edge during the past year. This is one of thirteen IGD Food Industry Awards which were announced this week at the IGD Convention in London. These awards recognise achievements of companies in food manufacturing, farming, retail, distribution, wholesaling and food service. Presenting the award Maurizio Brusadelli, president of Kraft Foods UK & Ireland, said: "In an industry full of talented people doing exceptional things all three finalists distinguished themselves as future leading lights in the industry in their willingness to go the extra mile, develop themselves, make a difference and add value to both their company and the wider industry. "Jacquelyn stood out with the challenges she had overcome on both a personal and business level. Her passion and commitment to the product and her determination to build her business sustainably is truly inspirational and marks her out as a Leading Light in every sense of the word." When faced with the closure of her juice bar outlet, Jacquelyn extended the shelf life of her 100% natural wheatgrass juices from two hours to twelve weeks, by working with the Agri-Food and Bioscience Institute in Belfast and has made the move to retailing juices online. This has considerably expanded her customer base, with the company now selling over 500 shots a week and exporting to USA and Spain. A delighted Jacquelyn spoke to Newry Times and commented: "I was amazed to make the shortlist in the first place and couldn't quite believe that I was one of the three finalists. As a small, independent business this is great recognition for the work I have done in producing and marketing my natural Wheatgrass Shot. "I am absolutely delighted to have won this award. PR is important to all businesses but for a small operation like my own, winning an award like this is an invaluable boost for building brand recognition. She added, "The team at Leading Edge have been so helpful and informative throughout the competition process. Being a member of Leading Edge has really helped to keep me up to date about new initiatives in the industry and their training courses and networking events are excellent." Jacquelyn received a prize of £2,000 and a trophy.
More on this story:
Warrenpoint woman makes final of Kraft Foods Leading Light Award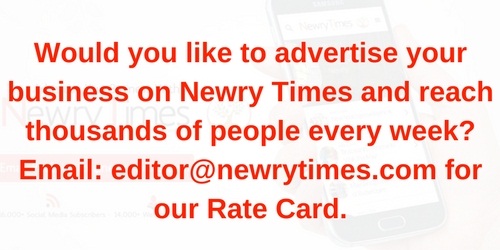 Both comments and pings are currently closed.