'Everyone has right to respect and fair treatment' – EC ahead of Newry Pride festival
Posted by
Newry Times News
info@newrytimes.com
Sunday, September 23rd, 2012
Community
The Equality Commission's Chief Commissioner, Michael Wardlow, has said that laws against discrimination on grounds of sexual orientation are built on the same principle as all equality law – respect for the dignity of all people.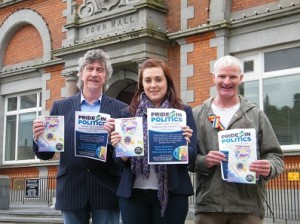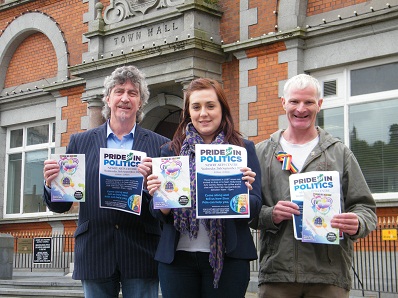 Wardlow was speaking in the week of the first ever Pride in Newry festival which is seen by many as an occasion of positive affirmation and celebration for lesbian, gay, bisexual and transgendered people and their friends. Mr. Wardlow said, "Despite the fact that Pride festivals are now regular events in Northern Ireland's calendar, we cannot ignore the fact that many members of that community will have experienced hurtful and discriminatory treatment." The Commission's recent Equality Awareness Survey showed that a quarter of people responding expressed negative attitudes to the prospect of having a gay, lesbian or bi-sexual person as a neighbour and 40% said they wouldn't want a close relative to be in a relationship with a gay person. The Equality Commission's legal services staff dealt with 82 enquiries about discrimination on grounds of sexual orientation in the year just past, and 57 of these concerned cases involving employment or the workplace. Although complaints regarding goods, facilities and services had increased from previous years, workplace discrimination is still the most common form of complaint brought to the Commission. This week the Equality Commission has staff at Newry Pride celebrations on 29th September both to give advice to those who may be experiencing discrimination and also to hear about first hand experiences so that we can better shape our services. It is also running a 'Your Rights At Work' event for LGB&T people in partnership with the trade union UNISON during Pride in Newry week, at 6pm on 24th September at NRC's premises, 82a Hill Street, Newry. Equality Commissioner Anna Carragher will represent the Commission at the launch of Pride in Newry on 21st September. Michael Wardlow added, "At these events we are giving advice about discrimination at work, but we also want to hear from those attending about their good and poor experiences, to increase our understanding of the type of discriminatory treatment they encounter. If they have not complained about this, we want to know what the barriers are which inhibit them from doing so." "We are focused on the issue of under-reporting in this area and will seek to develop partnership projects over the coming period as part of our commitment to ensure that everyone in our society is afforded respect and treated fairly, regardless of their sexual orientation. "As a society, we cannot claim to respect people's dignity while tolerating discrimination against them." The Equality Commission provides free and confidential advice to anyone who believes they have been subjected to unlawful discrimination and can be contacted at 028 90 500 600.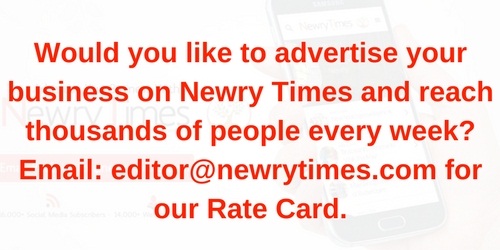 Both comments and pings are currently closed.