World Suicide Awareness Day: Suicide Prevention Across The Globe
Posted by
Newry Times News
info@newrytimes.com
Monday, September 10th, 2012
Community
,
News
Today is World Suicide Awareness Day and Newry Times investigates the occurrence and repercussions of suicides in the local community. World Suicide Prevention Day is observed on September 10th each year to promote worldwide action to prevent suicides. The aim is to encourage commitment to the preserving of lives so suicide can be prevented. The theme this year is "Suicide Prevention across the Globe: Strengthening Protective Factors and Instilling Hope".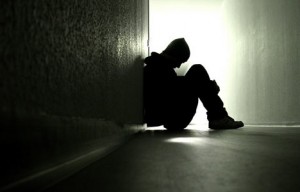 It is also an opportunity for all sectors of the community – the public, charitable organisations, communities, those bereaved by suicide to focus public attention on the unacceptable burden and costs of suicidal behaviours with diverse activities to promote understanding about suicide and highlight effective prevention activities. Seamus McCabe, the Protect Life Community Development worker said, "The message that survivors are not alone in their grief is imperative." In the past decade, suicide rates in Northern Ireland have risen by 64% and sadly, many of those statistics can be attributed to the Newry and Mourne area. 64% is a faceless statistic which although may cause concern and anxiety amongst the local community, it does not adequately illustrate the people behind the numbers that make suicide all the more depressing and devastating. Gary Speed is probably the most high profile suicide victim of 2012. The ex-Premiership footballer and Wales manager appeared to the rest of the world as a fun-loving man enjoying a successful period as manager of his country.
On 26th November 2011 Speed appeared on 'Football Focus' – a BBC football show – just hours before his death by suicide. Appearing relaxed and enjoying a bit of banter with his friends in the studio, nobody could have envisaged waking up to the sad news the following morning that Speed had taken his own life. Unfortunately, the story of Gary Speed is one that many people in the local area can relate to. Sometimes the warning signs are not easily identifiable and the death of a family member or best friend can come as a massive shock. The Public Health Agency stated that men in the age brackets of 15-35 appear to most at risk and some research has suggested that suicide is more likely in disadvantaged areas and areas of high unemployment and may also be attributed in some cases to the economic recession.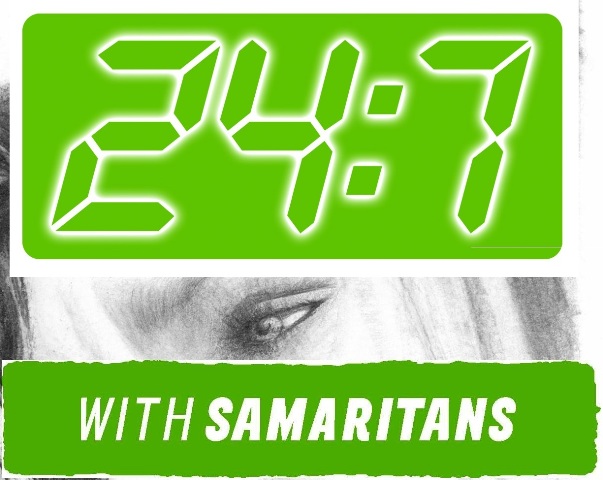 Over-simplifying suicide though, is one thing many local volunteer and support groups argue is detrimental. Instead, they argue that there should be robust suicide prevention initiatives established in Northern Ireland. Just last week, Newry Times reported on how a brave local woman had launched a campaign where she planned to walk to Westminster to petition members of Parliament to support her campaign – Families Acting Against Suicide Today (FAST). Patti Boyle, a mother from Burren, lost her 26 year old son Kevin to suicide last autumn. Patti discovered after his death that Kevin had bought a 'suicide kit' for £45 from a website which offered advice on suicide. The sordid website was selling death and describing it as 'deliverance'. These websites are selling death bags, ropes and 'self-deliverance' books. The only people who stand to gain from their sales are the owners of these websites. One American woman boasted sales of $100,000 dollars from selling a 'helium hood kit' to vulnerable people across the world – which resulted in the deaths of scores of young people. Ironically, when the authorities did catch up with her it wasn't for promoting or encouraging suicide, but failing to pay taxes on the money she made from selling the death kits.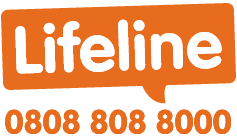 Deputy Director of Newry Samaritans, Elaine Hannaway, said that on average there is one death from suicide every 85 minutes across the UK and Ireland. In the UK, for people aged 15-24, suicide is the second biggest cause of death after road accidents." Dismissing some of the myths about suicide is just as important to the Samaritans and other support groups.
'People who talk about suicide don't do it'
is one popular myth. The truth however, is that 8 out of 10 people who take their own lives have given definite warnings of their intentions.
'Suicide happens without warning'
is another myth according to Elaine at Newry Samaritans. She says that studies reveal that the suicidal person gives many clues and warnings of their intentions.
'Improvement following a suicide crisis means the suicidal risk is over'
according to Elaine is also a myth. She insisted that many suicides occur within 3 months of an 'improvement', when the person has the energy to act on their suicidal thoughts and feelings.
'All people who end their own lives are mentally ill'
– In fact, studies of hundreds of genuine suicide notes indicate that although the person may be extremely unhappy they are not necessarily mentally ill. Elaine insists that a
"token" suicide attempt – such as a small overdose – is a cry for help, not a desire to be dead
, is another myth which needs to be dispelled.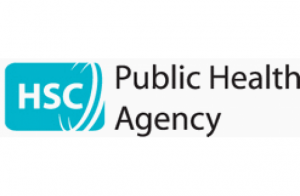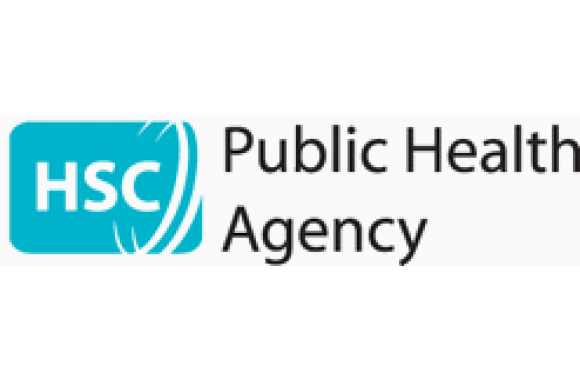 Several studies have shown that approximately one out of every hundred people who attempt suicide will die by suicide within a year of that attempt. So what leads people to suicide? Elaine believes there is no one reason why people take their own lives. "It is often as a result of problems building up to the point where the person can see no other way to cope with what they're experiencing." She added, "Very often people (or the media) look for a 'cause' as if there is one factor that has led someone to take their own life. In reality, the way someone feels is a result of many factors. "For example, a recent survey of Samaritans callers found that 86% of them were calling about a number of problems or worries rather than one single thing." Speaking to Newry Times, the Public Healthy Agency said suicide prevention is their main priority. A spokesperson said, "In recent years there have been a range of initiatives, both across Northern Ireland and locally, to strengthen mental health services in the community, particularly in relation to self-harm and suicide prevention."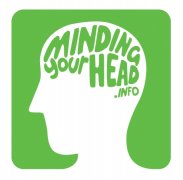 "There are many factors which may contribute to someone attempting to take their own life, and it is also known that certain groups in the population are more 'at risk', for example, men and those from more disadvantaged backgrounds." The spokesperson continued, "Suicide has a huge impact on families, friends and the community. The tragic events can be difficult to comprehend with the reasons for them being complex and varied. "Sometimes there is no obvious reason and no answer to the question of 'why' which adds to the difficulty for families and friends." In the midst of this reality, it is essential to highlight that there are many great support services available within the Newry and Mourne area that provide support to individuals, families and communities.
The Protect Life Implementation Group
has been established to implement the Protect Life Suicide Prevention Strategy and to meet the needs of the area. The group includes a range of key community, voluntary and statutory sector stakeholders including representatives of Families Bereaved by Suicide.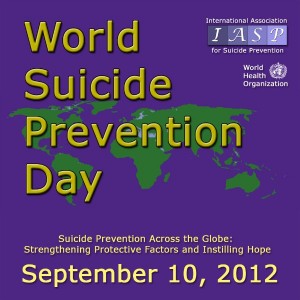 Protect Life Community Services
– Following a recent review of Protect Life Community Services within the Southern Area, Action Mental Health in partnership with PIPS Newry and Mourne has been commissioned to develop and deliver a range of community support services throughout the southern area.
Awareness and Education
– The Promoting Wellbeing Team within the Southern Area provide a comprehensive training programme which includes the following: ASIST, Mental Health First Aid, Bounce Resilience Training, Head First Workplace Training and B Positive.
Early recognition and intervention (Self Harm)
– The Card Before You Leave programme is being implemented across the Southern Area in partnership the A&E Departments and SHSCT Mental Health Teams.
Opportunity Youth
in partnership with Child and Adolescent Mental Health Services provide a Mentoring Scheme for young people in the Southern Area.
Support for Families
and communities in the aftermath of suicide is also provided in partnership with the SHSCT and community/voluntary organisations in the area. There are a number of support services in the Newry and Mourne area, people who are concerned about their own mental health, or that of someone else, can make contact with
PIPS Newry and Mourne
, 30 Kilmorey Street, Newry. Tel: 028 3026 6195.
Lifeline
is Northern Ireland's confidential 24 hour/seven days a week crisis helpline for people of all ages, and their families, to use when experiencing distress or despair. Lifeline's expert counsellors offer immediate support, providing free, local follow-up services within seven days. Call Lifeline on 0808 808 8000 or more information is available at www.lifelinehelpline.info More information on looking after your mental health can be found at www.mindingyourhead.info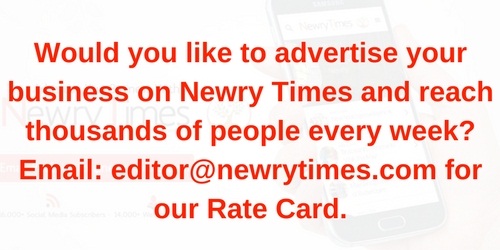 Both comments and pings are currently closed.