Ulster Bank finally announce compensation details
Posted by
Newry Times News
info@newrytimes.com
Friday, August 31st, 2012
Community
,
News


Ulster Bank has announced details of how the bank will compensate customers after an IT glitch which saw thousands of customers throughout the country suffering major inconvenience. Ulster Bank stated that they are determined to make amends to all affected customers for what they described as their 'technical incident'.
Ulster Bank Chief Executive Jim Brown said, "Once again, I apologise unreservedly to our customers and customers of other banks for the inconvenience this has caused and thank them for their patience as we worked to resolve this issue."
"We recognise that we have work to do to restore our customers' trust in us and we believe that this is the first step in that direction." He added, "We have worked with our key stakeholders to ensure the additional measures which we are taking provide a comprehensive response to customer concerns and demonstrate our commitment to making amends." The bank, part of the RBS group, say they will refund customers for the fees and interest they were unfairly charged when they were overdrawn or exceeding their limit on their current account. Interest lost on a savings or Current Account because Ulster Bank delayed a payment will also be refunded. "When we put this right, we will pay you interest as if all delayed payments reached your account on 19 June 2012. This is happening automatically and the majority of these adjustments will be completed by the end of October 2012," a statement from Ulster Bank read. Additionally, customers will also be able to claim compensation for 'out of pock' expenses incurred as a result of the long-running saga. For Personal and SME customers, Ulster Bank insisted they will pay an additional 20% on top of these expenses up to a maximum of £100. The statement continued, "It will help if you can back up your claim with any paperwork you may have, for example, phone bills, bus tickets, travel receipts, bills or invoices." To try and win back the trust of the customers, Ulster Bank also said they will facilitate a credit report for customers who are concerned about their credit rating because of the IT glitch, which will be free of charge. Recognising the major impact the fiasco had on its customers, the bank said they will also be issuing an automatic one-off payment because of the inconvenience caused. This equates to an additional rate for 3 months of 0.06% Gross, 0.25% AER† (fixed) on the average daily balance between 1st September and 30th November 2012, for those Personal and SME customers with a savings account. Only accounts open on the 19th June 2012 which are still open on the 3th November 2012 will receive the payment. This excludes tracker bonds and structured deposit products. An automatic one-off payment of £20 will also be given to those Personal Current Account customers who visited and transacted at a branch during the period of the incident (19th June – 1th July 2012) more frequently than in the equivalent period before the incident (19th May – 18th June 2012). The Ulster Bank statement said there can be deviations from this if customers can show they have been inconvenienced.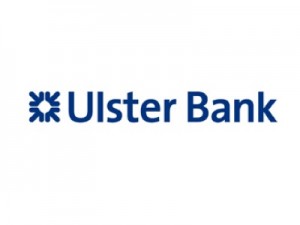 "If you are a Personal Current Account customer, who has not incurred any reasonable out of pocket expenses or does not qualify for the £20 automatic payment for visiting and transacting at a branch more frequently during the period of the incident, yet have suffered inconvenience, we would also be happy to discuss your individual circumstances. "Please speak to a member of staff in your local branch or call us on 0800 231 232 (Monday to Saturday 8am – 6pm)." How Ulster Bank are refunding charges and interests:
Current Accounts:
Private Current Account fees and ufirst, ufirst gold, and ufirst Private monthly membership fees – Ulster Bank are refunding these fees for the period of the incident.
Unarranged Overdraft Fees (Maintenance Charge, Paid Referral Fee and Guaranteed Card Payment Fee) and Unpaid Item Fee
– Ulster Bank are refunding these fees for the period of the incident.
Debit Interest
– Ulster Bank are refunding debit interest accrued on your account for the period of the incident.
Credit Interest
– If a payment into your Current Account was delayed and interest should have accumulated on your balance, we will credit interest to your account as if the payment into your account had been made on 19th June 2012. The interest will be adjusted accordingly at your next interest posting date.
Credit Cards
Late Payment Fee and Over Limit Fees
– Ulster Bank will waive