Ballyvange Ladies 1-11 Newry City Ladies
Posted by
Newry Times News
marketing.newrytimes@gmail.com
Monday, June 18th, 2012
Sport
With the rain bucketing down on a dull night in Downpatrick it was time for the spectator's umbrellas to go up again as the Newry Ladies set out once more in atrocious conditions. It was a nervy start for the Ladies, with five changes to the team from last week's match due to players unavailability. It was in the tenth minute when the girls set the tone for the night when from a bad kick out from Ballyvanges 'keeper it only took one touch from Ashleigh Dinsmore to control the ball, drill it into the top right hand corner of the net from a 35 yards out. The second soon followed when a neat one-two involving Marianne Marron and Lisa McCann who then put Moya Feehan through to calmly slot home. It was Moya Feehan who then set up the next when she played a great ball over the top of the defence to Aimee Mackin, who only needed one touch of her class to easily knock it in. Amy Kelly was next to get her name on the score sheet aft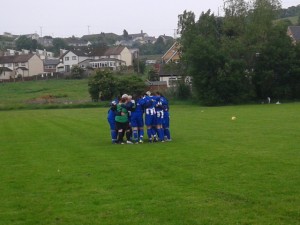 er great work from Aimee Mackin and Moya Feehan; it was Moya's inch perfect pass to Kelly which let the midfielder through on goal for which she did not need a second invitation. Newrys fifth came when a throw in from Amy Kelly on the right wing set up Moya Feehan for a long range effort which landed at Julie Henderson's feet and with her second try on the rebound she slid the ball past the 'keeper. Goals six and seven soon followed from Aimee Mackin who was ably assisted by the mercurial Moya Feehan which left the half time score 7-0. The second half started with a fantastic save from Newry goalkeeper Connie Burns to deny Ballyvange's number 16 pulling one back. However Newry soon got back on track when Feehan and Mackin combined again to set up Orlaith Mckeown's first effort which hit the post but fortunately the rebound came straight back to her which she finished to the net with great glee. Three goals wasn't enough for Aimee Mackin who after receiving the ball from Julie Henderson found the back of the net letting her get her fourth of the night. Moya Feehan then got her second when she intercepted a cross field ball from a Ballyvange defender and drilled a low ball to the net. The best goal of the night was Newry's eleventh and Julie Henderson's second when she fired an excellent drive from the right hand side of the box which flew by the Ballyvange 'keeper to the top left corner of the net. Undaunted, the last goal of the night belonged to Ballyvange who after a short period of pressure breached the Newry goal line to make the final score 11-1. In all it was a fantastic team performance from Newry which was built on a strong defensive unit made up of Marianne Marron, Nicola Clements, Fiona Martin and Lisa McCann. Indeed it was Lisa McCann's persistence and hard tackling from start to finish marked her out as player of the match. Newry Times would also like to wish the Newry Ladies, Aoife Lennon and Moya Feehan the best of luck as they travel with the Northern Ireland Women's Senior team to play against Norway on the 20
th
 June for UEFA Women's Euro 2013 qualifier. Back in November, Northern Ireland secured a fantastic 3-1 win over Norway at Mourveview Park and hopefully they will be able to do the double.
Newry City Ladies Team:
 Connie Burns, Marianne Marron, Nicola Clements, Fiona Martin, Lisa McCann, Amy Kelly, Ashleigh Dinsmore, Julie Henderson, Aimee Mackin, Moya Feehan, Orlaith McKeown.
Newry Times Player of the Match:
 Lisa McCann.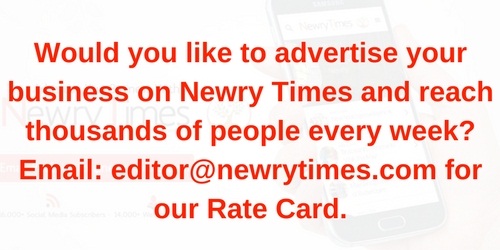 Both comments and pings are currently closed.