Fire Service – "Help Us Protect the Elderly in Our Community from Fire"
Posted by
Declan McAteer
declan@newrytimes.com
Thursday, April 26th, 2012
Community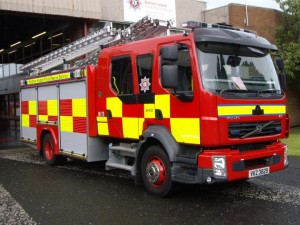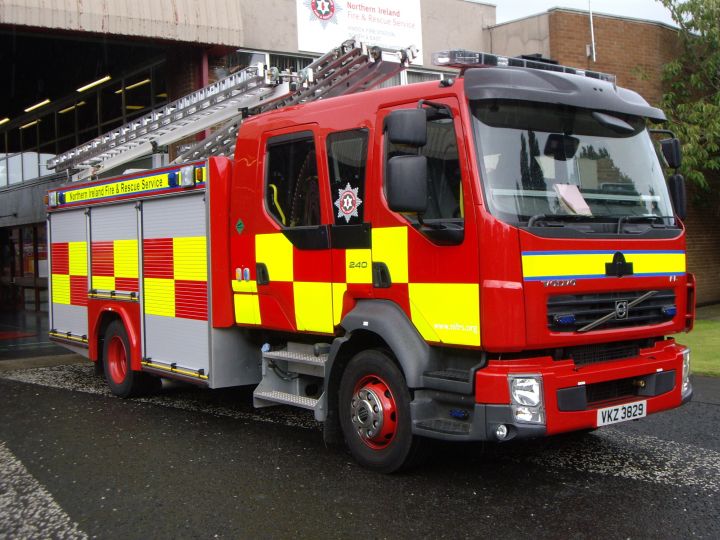 Northern Ireland Fire & Rescue Service (NIFRS) is urgently renewing its appeal for the public's help in helping them to protect the elderly in our community from the dangers of fire. It comes following a sudden increase in fatal accidental house fires across Northern Ireland over the past 6 weeks, which has tragically claimed the lives of 7 elderly people. Brian Irvine, Newry District Commander, Northern Ireland Fire & Rescue Service said, "The whole of the Fire & Rescue Service has been left stunned and deeply saddened by this latest tragedy in Castlederg where an elderly man has lost his life in an accidental house fire. It is an unspeakable tragedy that 7 elderly people have now lost their lives in accidental house fires recently and it has struck at the very heart of the Fire & Rescue Service, as we have all dedicated our lives to protecting our community." "We are all family people ourselves and our thoughts remain very much with all of the families who have been left devastated from the deaths of these very vulnerable people over the past 6 weeks. I want to assure the public that we are doing everything we possibly can do out there on the ground, our Firefighters are out there working as tirelessly as ever to ensure that elderly people in particular are kept safe from the dangers of fire in their homes." "We have been heavily targeting our community education and engagement activities right across Northern Ireland and prioritising our free Home Fire Safety Checks for the over 65's. We have also been meeting with partner agencies to identify if there are any further measures we can take over and above all the work we are currently doing – because we believe that by working together we can save more lives. We do however need the community's help in helping us to protect this very vulnerable demographic. I am personally urging people again to take some time to check in with their elderly neighbours, elderly family members or elderly friends and consider their fire safety." "Check that they have a smoke alarm and test it for them to ensure it is working. Check their home for fire safety hazards and take time to explain to them the importance of a bed time fire safety routine, a fire escape plan and make sure they know who to contact in an emergency. I would urge you to avail of our free Home Fire Safety Checks for them. By doing this local Firefighters will check their home to help make it fire safe. They will check for people at risk, appliances that could cause fire, help with any actions to avoid fire and most importantly check that a smoke alarm is working. If necessary we will fit a free smoke alarm for them." "You can phone for a free Home Fire Safety Check on 028 9260 0477, Text phone/Minicom 028 9262 8800 or go to our Website www.nifrs.org for further information. We have had 10 fatalities over the past year in accidental house fires and although this has reduced from the previous year we want to reach a stage where we have no fatalities in Northern Ireland due to accidental house fires and we will continue to dedicate ourselves to that. One life lost is simply one too many." The following is the Fire & Rescue Service's Home Fire Safety Advice for Elderly People: Smoke Alarms
Smoke Alarms alert you to the earliest stage of a fire giving you vital time to escape.
Fit a smoke alarm on every floor of your home, in hallways or landings.
Test it once a week and make sure it is working.
Remember, smoke kills more often than fire. Once a week make sure that your alarm is working and have the battery changed once a year.
Some smoke alarms have a 10 year battery.
Home Fire Safety Checks
This is an important call to action to all households in Northern Ireland to avail of our Free Home Fire Safety Checks. Firefighters will check your home to help make them fire safe. They will check for people at risk, appliances that could cause fire, help with any actions to avoid fire and most importantly that a smoke alarm is working. If necessary we will fit a free smoke alarm for you.
You can also phone for a free Home Fire Safety Check on 028 9260 0477, Text phone/Minicom 028 9262 8800 or go to our Website www.nifrs.org for further information.
Take Care in the Bedroom
Once your electric blanket is out of guarantee have it serviced once a year or in accordance with the manufacturer's instructions.
Never use a blanket which has scorched marks or exposed elements.
Make sure your blanket has British Standard number BS3456 and BEAB on it.
 When you get a new blanket make sure it has overheat protection' which causes the electricity to cut out if it gets too hot.
Take care with electricity
Turn off and unplug electrical appliances when they are not being used unless they are designed to be left on.
Don't overload sockets – use one plug in each socket.
Know the danger signs: fuses blowing or lights flickering or brown scorch marks on sockets and plugs.
If you are worried about your wiring you can ask your electricity board to check it.
Check electrical leads and plus for wear and tear and faulty wiring. Frayed leads or exposed leads are fire risks.
Take care in the kitchen
Never leave a chip pan unattended.
Never fill a chip pan more than one-third full of fat.
If you have a fat fire turn of the heat if it is safe to do so, cover the pan with a damp cloth and leave for at least half hour to cool. Never throw water on burning fat or oil.
Take care with portable heaters
Never put a heater near clothes of furniture.
Don't let anyone sit closer than three feet to a heater.
Turn paraffin and gas heaters off before filling or changing the cylinder.
If you have an electric heater don't run the cable under a rug or carpet – it could cause a fire by fraying without you noticing.
Take care with Open Fires
Always use a spark guard over the fire when you leave the room.
Use a guard fixed to the wall to prevent people falling in – children and elderly people are most at risk.
Never use paraffin or petrol to light a fire.
Have your chimney swept each year.
If you have a chimney fire don't hesitate to call NIFRS – it could spread to the rest of your home.
Take care if you smoke
Never smoke in bed, or when you are tired.
Always use proper ashtrays.
Make sure when you put out a cigarette it really is out.
If you have to put a cigarette down, put it out, Don't leave a burning cigarette – not even in an ashtray.
If you have a fire
Get out and raise the alarm.
Call 999.
Don't go back into the property until the fire officer tells you it is safe to do so.
Remember your life is worth more than precious belongings.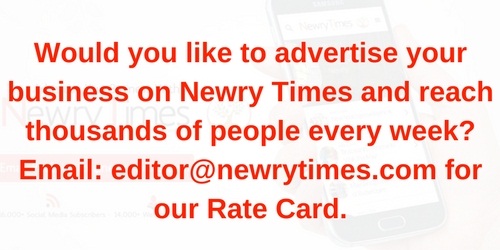 Both comments and pings are currently closed.