Caravan owners encouraged to take steps to protect property
Posted by
Declan McAteer
declan@newrytimes.com
Saturday, April 7th, 2012
Community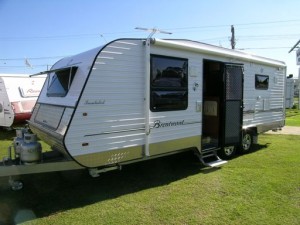 South Down Neighbourhood Policing Team (NPT) are tackling thefts and burglaries from caravans after securing funding from the Assets Recovery Incentivisation Scheme (ARIS). The money is being used to promote crime prevention measures in caravan sites across South Down. A text alert system for site owners has been set up to enable the easy flow of useful information and advice. Leaflets and posters with crime prevention advice have also been distributed to the sites so they can be displayed and passed on. Site owners have received property marking kits which will be distributed to caravan owners to encourage them to mark their property so that it is easily recognizable. Constable Simons, South Down NPT, explained to Newry Times, "The aim of the holiday park crime prevention scheme is to encourage caravan owners to take steps to protect their own property. There are 11 caravan sites in South Down and we want every caravan owner to be aware of the easy steps they can take to make it more difficult for thieves to strike." Below are straight forward methods you can use to make your caravan and property more secure:
Don't leave anything valuable on display – Take all your valuables with you when you leave the caravan or at least lock them away from sight.
Leave your curtains open – Possible intruders can see there are no valuables lying about. Site security can also check out your caravan easily. Even opening cupboard doors at the end of the season can help deter a thief.
Use security markings – Where possible, valuable items such as laptops and televisions should be marked with your postcode and house number using a UV marker. This helps police identify the owner of the recovered property.
If you have a shed beside your caravan – Keep your shed in good condition and fit a good close shackle padlock to the door.
Valuables inside should also be marked with your postcode. Think about chaining larger items such as bicycles together when they are not being used- it is much more difficult for a thief to carry away lots of large heavy items.
Get to know your neighbours – Keep an eye on each others caravans when they are vacant. Don't be afraid to report anything suspicious to the site manager or the PSNI immediately.
Constable Simons continued: "Police will be conducting patrols of holiday parks in South Down and we would encourage anyone who notices anything untoward in their caravan park to note down any important details such as descriptions or vehicle registrations and contact police immediately. We will follow up on your call and your prompt information could prevent a crime from occurring. Anyone who would like further crime prevention advice can contact us or their local crime prevention officer on 0845 600 8000."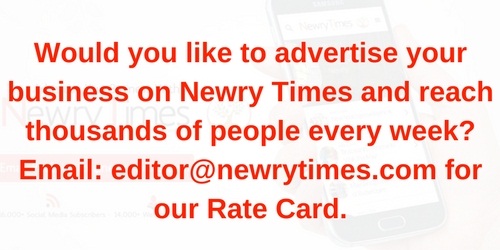 Both comments and pings are currently closed.