Players of the Carnbane, with Christopher Casey
Posted by
Sean McKevitt
smckevitt86@gmail.com
Friday, March 30th, 2012
Sport
Name:
Christopher Casey.
Age:
23.
Occupation:
Student.
Club:
Newry Juventus.
Previous Club(s):
Windmill youth.
Honours:
None yet at senior level but I have a few at youth level.
Position:
Goalkeeper.
Favourite player:
Peter Schmeichel.
Favourite drink:
Red bull/Budweiser.
What team do you support?
Manchester United.
What are your interests outside of football?
Rugby, Xbox and going out on the pints at the weekend!
How long have you been with your current club?
This my first season.
What do you think of the facilities for soccer in Newry & Mourne?
They are the worst in N.Ireland by a mile.
What would you like to have achieved by the time you hang your boots up?
To try and win and many cups as I can.
How would you like to be remembered as a footballer?
A tryer.
Who is the best Carnbane player you've seen and why?
Joe Price – the best 'keeper to play in the Carnbane league. He taught me everything.
What word best describes you as a football player?
Chrissy-drop-a-lot.
You're stranded on a desert island, what are your three essential items?
 An Xbox, a laptop and a plane.
If you were down to your last £20, what would you spend it on?
 A 4 pack of red bull, 20 Lambert and Butler and a Ken's half and half with curry!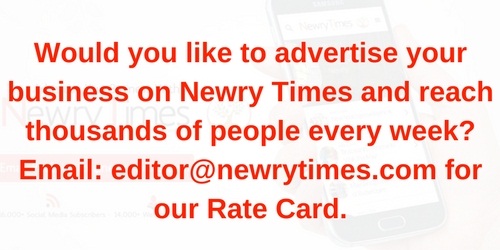 Both comments and pings are currently closed.