Crossmaglen Rangers club notes – 26th March 2012
Posted by
Declan McAteer
declan@newrytimes.com
Monday, March 26th, 2012
GAA Club News and Events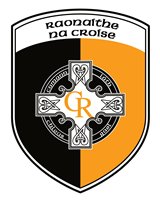 Another big week for the club as we prepare to travel to Breffini Park in Cavan for the replay of the All Ireland Club Final. In truth it is a Journey we should not have to take as we had the opportunity to win it the first day and did not avail of it. Still maybe justice was done as Stephen gets a chance to lead out the team on the big day. In my preview of the first game I paid tribute to all involved and theirs no need to repeat myself, but I would ask our supporters to get behind our team from the throw in and give them your full support. It is easy to support the team when they are winning it is when the chips are down they need it most. Our manager Tony Mc Entee stressed the importance of your support in the Hall on Saturday night. Our club has received great praise on how we have conducted ourselves over the past month and no one should take away from that either by word or deed.
Feile
A good win for the boys who travelled to Carrickcruppin to take on the home side in a second round fixture. We made a good start and by the interval had built up a substantial lead. On the resumption we seemed to ease of and conceded a couple of slack goals but we had done enough to emerge deserving winners in the end. Final Score Rangers 2 -11 Carrickcruppin 3 -4.
Registration Night.
Their will be a Registration Night in the Rangers Hall on Tuesday 27th March from 7. 00pm to 8 00pm for those young people who have not registered. It will also be the last opportunity for supportyers to renew their membership.
Membership Cairde Raonaithe Na Croise
Our club provides facilities for twenty four teams. In order to meet increased demand and provide facilities which our young people and members deserve the club are embarking on the second phase of our development programme. In order to do so the club must raise a large amount of money. Members can help out by joining Raonaithe Na Croise and agreeing to donate £20 per month for three years. By pledging your support you will be helping your club meet the challenge of the future.
Social Entertainment
Social entertainment continues in the Rangers Hall on Monday nights. The club organises this event as a social event to give to give people an opportunity to come together to enjoy an evening of conversation and fun so why not come along and give it a try.
Lotto.
The club lotto provides much needed funds for the day to day running of the club and your support is greatly appreciated. With the club involved in the championship final expenses have dramatically increased. To provide a full kit for the team cost over £1500 to hire afield to play a game under lights cost £160 other costs such as transport, first aid, catering help to swell the bill so it is vitally important that members continue to support this fundraiser. Tickets cost £1 and can be purchased from local shops or any member of the committee. If you feel you can help out by selling tickets no matter how few please contact Peadar Mc Coy or any member of the committee who will provide you with a book.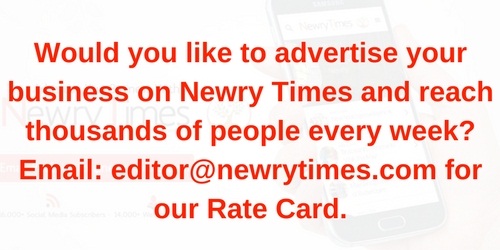 Both comments and pings are currently closed.