Camlocha Craobh Rua, club news and events – 13th February
Posted by
Declan McAteer
declan@newrytimes.com
Monday, February 13th, 2012
GAA Club News and Events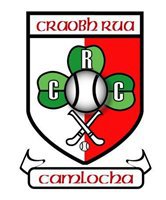 Under 10s, 12, 14s.
Coaching sessions have commenced for these age groups on Monday evenings from 6pm to 7pm at Newry Hockey Pitches/Complex. Managers and Coaches for each age group will be in attendance and all are welcome to attend. David O Brien (Under 8), Fiachra Bradley (Under 10), Labhrás Bradley (Rúnaí Craobh Rua) can be contacted for details
Under 16
Coaching and Training sessions facilitated by Manager Anthony Courteny and Patrick Brady have also commenced on Sunday mornings at 11am. Anthony will be in touch with all members of the panel to advise them of details re Coaching/Training sessions.
Minor
The minor team members are currently training with our senior team and all minor team members should endeavour to attend sessions.
Senior
There is a meeting for the Senior Hurling Team Panel this Wednesday night at 8pm. The meeting will take place in the Clubrooms. All panel members are urged to attend.
Club Activities
Our Under 10 squad are expected to participate in the Ulster U10 Indoor Hurling Blitz on Saturday 18th at the Meadowbank Sports Area, Magherafelt, Co. Derry. Details of travelling times etc will be provided to players, parents and guardians by the team manager and coaches.
Juvenile & Senior Registration the closing date for both is 29th February & costs are:
Adult Membership £20
Adult Concessions: £15
Juveniles £10 (£7.50 for additional Children in family)
An Coiste Camlocha Craobh Rua would encourage all members to pay their fees as soon as possible. Monies ahould be given to appropriate underage manager or Committee member. Camlocha Craobh Rua would like to salute the hurlers of Middletown Na Fianna who were narrowly defeated by Mount Leinster Rangers in their All Ireland Final last week. We also congratulate Loughgeil Shamrocks on their well deserved all Ireland senior club hurling final victory. Best wishes to Crossmaglen Rangers in their Club all Ireland senior football semi final this Saturday.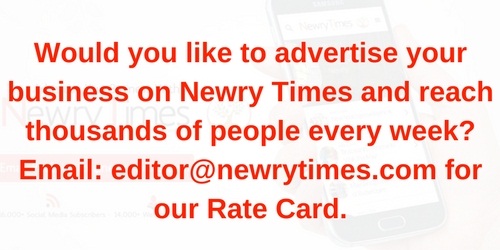 Both comments and pings are currently closed.