Complimentary Therapies- not just a luxury

Posted by
Emma Taylor
emma@newrytimes.com
Sunday, February 12th, 2012
Features
Anne-Marie McQuaid, a local complementary therapist is promoting health and well-being throughout the community.  It is that time of year again that people will be racking their brains thinking of what to get their loved ones for Valentine's.  Of course flowers and a meal are lovely or even a beauty treatment but have you considered a complementary therapy as a gift – it's not just a luxury.
Having a complementary therapy treatment is something different, yes it's a treat, a luxury even.  But there is also another side to receiving a session or two of a complementary therapy. Not only are they relaxing and de-stressing, they have many benefits which are not often considered. For too long, complementary therapies have been seen as just a treat, now is the time to realise they can help general well-being.  Anne-Marie has set up an initiative to give people the opportunity to try different therapies at a reduced cost. Visit her blog for more information http://airmidtherapies.blogspot.com/
There are a wide range of therapies available which may help many aliments including: reducing stress, tension, anxiety and brings about deep relaxation, improves mood and sleep, helps asthma sufferers, depression, digestive disorders such as IBS, migraines and many other stress related conditions. Boosts the immune system, eases joints, improving mobility and improves such conditions as arthritis and rheumatic disorders, increases energy and stimulates creativity and productivity.
What do you know about some of the most common complementary therapies?
Reflexology is a science that teaches that every gland, organ and part of the body is reflected in the feet and hands and that by working on these areas, balance is restored to the body. The therapist applies pressure to the feet using specific thumb, finger and hand technique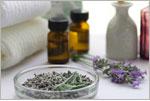 Aromatherapy is the controlled and therapeutic use of essential oils from plant extracts. Different methods are used to enhance the well-being of the mind, body and spirit such as massage, bath, inhalation and compresses. Massage is one of the oldest and best methods to use aromatherapy.  Aromatherapy can also be applied through cosmetic items like creams and gels which can be tailor made.  The essential oils have many different properties such as anti-inflammatory, anti-viral, anti-bacterial, anti-infectious, anti-rheumatic, anti-septic to name a few.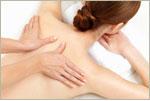 Massage is a hands-on treatment in which the therapist manipulates muscles and soft tissues of the body. It helps relieve muscle tension, reduce stress and bring about a feeling of calmness.  During the treatment towels are used to ensure your modesty.
Reiki is a Japanese technique for stress reduction and relaxation that also promotes the body's natural healing system.  The recipient lies on a couch or in a comfortable seated position. They remain fully clothed at all times. The therapist places their hands on or above the recipient and uses a sequence of hand positions over the whole body. Each hand position can be held for 3 to 5 minutes.
Indian Head Massage is a massage treatment that works specifically on the areas surrounding the head, scalp and face, neck and extending to the shoulders, upper back and arms.  The recipient sits on a low chair and leans on a couch.
Note: Complementary Therapies are not a substitute for medical treatment nor is it a diagnostic system. Always consult a GP or other health professional for medical attention and advice.
For more information call Anne-Marie on 07708382931 or email Airmid Therapies info@airmidtherapies.com and see www.airmidtherapies.com
Anne-Marie is available for talks and tester treatments at work places and for one to one consultations.
Would you like to advertise your business on Newry Times and reach thousands of people every day? Contact the Newry Times office on 028 4062 6520 or email Paul: editor@newrytimes.com
Both comments and pings are currently closed.