Newry's Lost Generation, with Ruairi Quinn
Posted by
Newry Times News
info@newrytimes.com
Friday, December 23rd, 2011
Features
Name: Ruairi Quinn.
Age: 24.
Education/experience:  I Graduated from Part II Barch Architecture in July 2011.
What part of Newry & Mourne are you originally from? Belleeks.
When did you leave Newry? July 2011.
Why did you leave Newry? Throughout my final year at university all I heard about was the bad work prospects for graduate architects, and those lucky enough to get work could expect low wages, so I thought I would go to Toronto where I heard there was better opportunities.
Who did you go with? I went with my brother and cousin, and since then more from home have arrived.
What are you doing now in Canada? Are you working? I am working as a junior architect for a global theme park design company based in Toronto.
Are you enjoying life away from Newry? Yes I love Toronto, there is a great mix of cultures and good night life and my job is very interesting.
What do you miss most about Newry? I miss my family, younger brothers and sisters, friends and the Belleeks countryside.
When will you return to Newry or if you don't know, then would you like to eventually return here? I will stay here for at least another year; I have not planned anything yet though. But eventually I would like to return home.
Career ambition: My career ambition was always to design theme parks for a living, so I will definitely try to stay and progress in this field of architecture, London is probably the next place I will move to for work after Toronto.
What would you say to anybody still living in Newry who can't find work? You won't be handed a job easily in another country like Canada, but there is definitely much greater opportunities available than there is at home if you really go for it.
Anything else you would like to add? If you are young and have no ties at home, then you have nothing to lose by going away and experiencing a new city and meeting new people.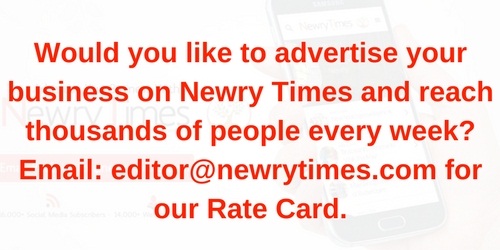 Both comments and pings are currently closed.