Crossmaglen Rangers star's murder suspect found dead in cell
Posted by
Newry Times News
info@newrytimes.com
Tuesday, December 20th, 2011
News
A statement today, released through the family's solicitor, Roger's parents said their son was wracked with guilt following the murder of James Hughes and the injuries of two fellow passengers in the taxi and described their loss as 'heartbreaking'. The statement said, "We have only learned of Shane's death this afternoon and we are totally devastated and in total shock over his tragic death. We would like to make it known that Shane had been broken-hearted over the death of Mr James Hughes and the injuries to Ms Patricia Byrne and Mr Anthony Callan. We are totally devastated and in total shock over Shane's tragic death. Shane was totally remorseful over what happened in the tragic events that Sunday morning." A spokesman for the Irish Prison Service confirmed an inmate had been found dead in a holding cell and that an investigation into the circumstances surrounding the suicide would be carried out in due course. Hughes was shot from point blank range with what police believe was a shotgun, while sitting in a taxi in the Lis Na Dara estate, Dundalk at approximately 4:00am on Sunday 11th December. Hughes (35), a father of three, died shortly after the incident and a 21 year old female passenger and the 48 year old taxi driver were both reported to be injured but neither are suffering from any life threatening injuries. According to the Gardai, the 32 year old Rogers handed himself into Carrickmacross Garda Station, where he was arrested and detained under section 50 of The Criminal Justice Act, 2007. It is believed Hughes was out celebrating his club's recent Ulster Championship win on the night he died. He was an integral member of the Crossmaglen Rangers senior side since 2000 and a spokesperson from the hugely successful Gaelic side described the murder of James as a "tragic event". The man who confessed to the murder of Crossmaglen Rangers star James Hughes has been found dead in a holding cell at Cloverhill prison complex in Dublin. Shane Rogers (32) is reported to have taken his own life this afternoon around 1:00pm. Last week Rogers admitted the shootings and told an investigating officer that he "could not live with himself". At a court appearance several days ago a sergeant from the Gardai told the court that he believed Rogers was at great risk of committing suicide. Judge Flann Brennan acknowledged the potential risk on the safety of Rogers and directed that he should receive medical and psychiatric attention.
Related Articles:
Funeral of James Hughes takes place in Crossmaglen
Garda charge man with murder of Crossmaglen Rangers star
Crossmaglen man killed in Dundalk shooting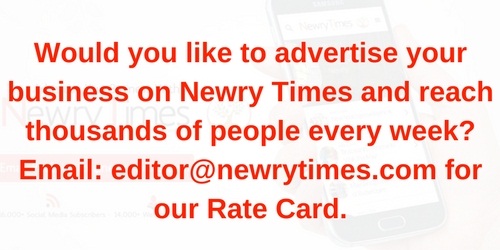 Both comments and pings are currently closed.