Newry's Lost Generation, with John Paul Hughes
Posted by
Newry Times News
info@newrytimes.com
Monday, December 5th, 2011
Features
Name:
John-Paul Hughes
Age:
25
Education/experience:
BTEC National Diploma I.C.T.
What part of Newry and Mourne are you originally from?
John Martin Street.
When did you leave Newry?
August 2010.
Why did you leave Newry?
Mainly it was because I didn't fancy sitting about on the dole for a long period of time as a lot of people are forced to do at the minute but I also wanted to see a bit of the world and I ended up in Newport.
Who did you go with? (Friends/family etc):
On my own but I have family here.
What are you doing now in Wales? Are you working?
Working for OCS doing stock auditing and I am based in Newport, South Wales but travel all over England, Wales and Scotland.
Are you enjoying life away from Newry?
Yes it has been good. It's been an experience if nothing else.
What do you miss most about Newry?
Chicken chip kebabs from La Dolce Vita.
When will you return to Newry or if you don't know, then would you like to eventually return here?
I'll be going home at Christmas hopefully to enjoy a few drinks with friends.
Career ambition (i.e. your perfect job):
Just a job that I can enjoy really.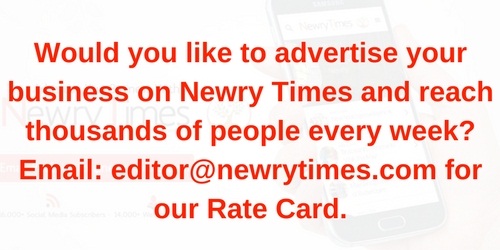 Both comments and pings are currently closed.