Newry's Lost Generation, with Martin Little
Posted by
Newry Times News
info@newrytimes.com
Friday, December 2nd, 2011
Features
Name:
Martin Little
Age:
24
Education/experience:
BA Hons Degree in Quantity Surveying.
What part of Newry & Mourne are you originally from?
Dromintee.
When did you leave Newry?
I left Newry on the 5th of May 2011 and i'm living in Sydney, Australia now.
Why did you leave Newry?
I wanted a job in the field in which I studied and I wanted to travel around whilst i'm still young.
Who did you go to Australia with?
I travelled by myself but have met many familiar faces out here.
What are you doing now in Australia? Are you working?
I live in Bondi, Sydney which is five minutes from the beach and I am working as a quantity surveyor in the middle of the city.
Are you enjoying life away from Newry?
Yeah, thoroughly enjoying it, doing a lot of travelling and gaining work experience so I can't complain about anything!
What do you miss most about Newry?
I miss friends and family mostly, and the odd night out in the Canal Court and Bellinis.
When will you return to Newry or if you don't know, then would you like to eventually return here?
I intend on completing a year in Australia, so around May/June 2012 when I return hopefully.
Career ambition:
A quantity surveying job close to home would be perfect but wishful thinking i'm afraid.
What would you say to anybody still living in Newry who can't find work?
Travel or seek work abroad, plenty of opportunities about if you're willing to travel.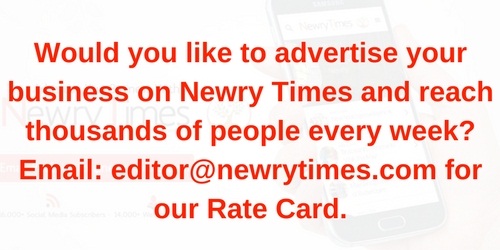 Both comments and pings are currently closed.