Coronavirus Northern Ireland: South Down MLA welcomes universal testing in care homes
Posted by
NewryTimes News
editor@newrytimes.com
Friday, May 22nd, 2020
Coronavirus
SDLP Health Spokesperson, Sinead Bradley MLA has welcomed the announcement that testing for all care home residents and staff will commence.
The South Down MLA told Newry Times, "Following my ongoing questioning to the Minister for Health regarding residential care homes, I am relieved to learn that the roll-out of testing to all residents is due to complete next month.
"The relatively high number of Covid-19 deaths in a care home setting has left many vulnerable residents living with increased levels of anxiety.
Article continues below:
___________________________________
Dear Newry Times reader,
Newry Times has been providing the latest breaking news in Newry and Mourne for nearly ten years now and today we're asking for your help to keep us doing the jobs we love.
Newry Times relies on advertising from local businesses, local Councils, and hospitality businesses.
During the Covid-19 Pandemic all advertising has ceased.
Your contribution, however small, will go towards revamping the Newry Times website to keep it engaging, informative and high quality.
It will help us pay for freelance journalists and photographers and ultimately help us to continue to provide breaking news to you, our 14,000+ readers.
We will always keep our news content free of charge for everyone in Newry & Mourne to read and we promise to always cover stories that matter to you.
Any donation, no matter how small, is greatly appreciated.
Paul Malone, Newry Times Editor
___________________________________
"Access to a test can albeit temporarily, offer the resident and their loved ones some peace of mind at this challenging time.
"An additional rolling testing programme for staff is also to be welcomed.
"This programme has the potential to serve as a key component in keeping Covid-19 out of residential care homes.
"This plan, however, must also be supported with a change of employment terms, for some, to ensure employees are adequately paid during any required period of absence.
"Not to do so will compromise any plan for keeping homes safe," she insisted.
"During communications with care home management teams, real concern has been expressed that Covid-19 could so easily be masked amongst residents who are prone to respiratory illness.
"Given the high numbers of Covid-19 deaths experienced in the care setting, it is clear that testing is critical.
"In the event of a positive Covid-19 result being identified, there is hope to be derived from this proactive approach of finding it early and tailoring the correct care to the individual.
"Furthermore, any positive Covid-19 results must be followed by a flooding of resources to ensure the infection is contained and residents/employees are safeguarded.
"Like all announcements, there are a million questions to follow, such as the timeliness of testing, the management of staff, isolation procedures, whether a repeat of the testing will occur in due course etc.
"For today, I welcome this announcement and hope residents, family & staff find some comfort from it," she added.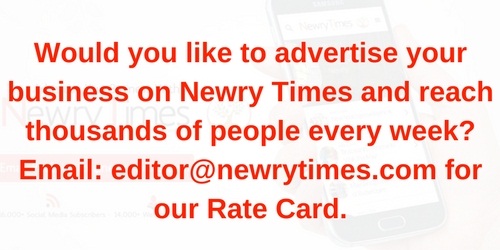 Both comments and pings are currently closed.