Coronavirus Northern Ireland: 70% traffic reduction since 23 March lockdown
Posted by
NewryTimes News
editor@newrytimes.com
Saturday, April 25th, 2020
Coronavirus
Minister Mallon has urged the public to keep going, after it was revealed that since lockdown began on 23 March, on average, there has been a reduction in traffic flows of between 60 and 70% compared to this period in previous years.
Speaking to Newry Times, Minister Mallon said: "The Covid crisis has brought unprecedented challenge and change to these islands.
"With disruption, hardship and painful loss, the virus has fundamentally changed the way we live.
"With social distancing an everyday reality, and with a clear message for the public to stay at home to save lives, our world has been transformed.
"Today, I want to praise the public for their compliance and determination to slow the spread of the virus and prevent further loss of life.
"While every effort is being made by communities across the North, the result can be seen very clearly on our roads.
"With a reduction in traffic flows of around 60% from Monday to Friday and around 70% at the weekends compared to this period in previous years, people are clearly staying at home.
"While we must continue to do all that we can to protect our communities from Covid-19, we must also keep a watchful eye on the future," she continued.
"As Minister for Infrastructure, I recognise how difficult this lockdown is but I also think it's shone a light on the need to do things differently.
"We can't just go back to the way things were, we need to move forward and we need to do things better.
"While rightly we must remain focused on the fightback at present, I am also planning for the future.
"I am committed to working towards reimagining and reshaping our spaces to accommodate cycling, walking and active travel as part of an ambitious Executive recovery plan.
"Building a better future that delivers more for our citizens, socially and economically, delivering cleaner, greener and healthier communities.
"We all have a personal responsibility right now, and I have a responsibility to plan for the next steps.
"I want to give that reassurance and to acknowledge the significant effort by citizens across Northern Ireland and my simple message is thank you – let's keep going. We're all in this together," Minister Mallon added.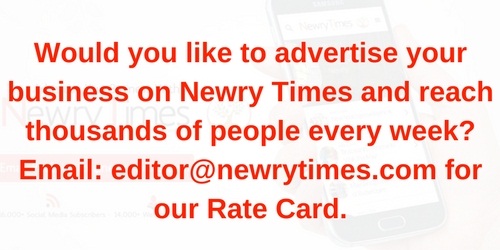 Both comments and pings are currently closed.