Coronavirus Northern Ireland: 30,975 boxes delivered in first month of "hugely successful" Food Parcel Service
Posted by
NewryTimes News
editor@newrytimes.com
Saturday, April 25th, 2020
Coronavirus
The Department for Communities Covid 19 Food Parcel Service has been hugely successful in getting immediate food and essential supplies to those most in need, with 30,975 boxes having been delivered to the 24 Council distribution centres in the three weeks since the service started.
This service is part of the emergency response for those who are in critical need of food and have no other means of accessing it, either through deliveries, or help from family and friends.
Speaking to Newry Times, a Department for Communities spokesperson said, "The delivery of food parcels to those in need was developed as one of the key strands of the Department's emergency response to the current crisis situation.
"The service has been a major success with a large number of boxes being delivered to those in need via partnership working between Councils and our grass roots Community Organisations.
"When the scheme opened it was envisaged that approximately 10,400 food parcels would be needed, but due to the current situation the Department has delivered thousands more."
The spokesperson continued, "Our current suppliers have now informed us that it is not possible at present to go beyond a supply capacity ceiling of 18,000 food boxes per week.
"This is due to the sourcing of food, the capacity of suppliers to pack, prepare and distribute at volume – and additional limitations such as the need for social distancing requirements.
"We will continue to deliver to the thousands already receiving the parcels and the Minister will be holding urgent meetings with officials to explore all available options. 
"This service is one element of our overall food support programme, aimed at those who are in most critical need.
"People can also use the helpline to be connected to other means of support, including volunteers who can collect shopping, or community groups and food banks who can provide support.
"For those people who still require access to such help contact the COVID Community Helpline on 0808 802 0020 in the first instance," the spokesperson added.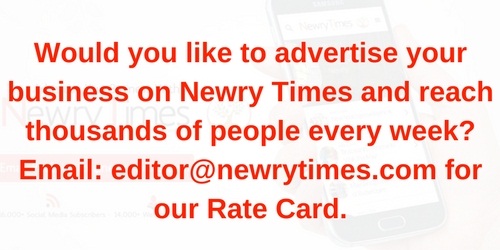 Both comments and pings are currently closed.