Local project hosts Tai Chi for adults with physical/sensory disabilities
Posted by
Newry Times News
info@newrytimes.com
Tuesday, November 17th, 2015
Community
Participants of the Southern Trust Fit 4 U Project recently enjoyed taking part in Tai Chi sessions at Newry Sports Centre.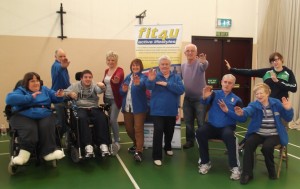 Sessions incorporated a mix of chair based exercises, tai chi practices and relaxation. Claire Convery, Active Communities coach, explained, "Tai Chi can help improve muscular strength, balance, co-ordination, flexibility and relaxation. It is easily adapted to suit all abilities. It also creates a wonderful sense of wellbeing and can improve quality of life by breathing techniques and relaxation methods." Jim McGeough, a participant, said that tai chi helped him relax and reduce stress. "It also gives me a sense of purpose and also helps me focus on my normal days activities." Sandra Spiers, who also participated, added, "After tai chi I feel so relaxed and lighter on my feet. Mentally, it puts me in a better mood and I love the feeling of inner calm I can achieve while practicing deep breathing and the slow movements. Sandra added, "I leave the class feeling taller and with better posture and more energy. Tai Chi can be practiced by anyone, as it can be done sitting or standing." Gerard Rocks, Acting Assistant Director for Promoting Wellbeing said, "The Fit 4 U Project aims to empower people with physical/sensory disabilities to improve their health and wellbeing through participation in a range of innovative day time physical activity and leisure opportunities. "As well as the positive impact that the activity itself has for participants, they also tell us how much benefit they get from the social interaction and the opportunity to meet new people, make friends and build up their support network." Fit4U activities are available across the Southern area at Dungannon, Armagh, Craigavon, Banbridge and Newry & Mourne Leisure Centres. Other activities include archery, boccia, new age kurling, fitness, tennis and group exercise. If you would like to find out more about the activities available, please contact Rhonda Richardson, Fit 4U Co-ordinator, Tel. 028 3741 2129 or email rhonda.richardson@southerntrust.hscni.net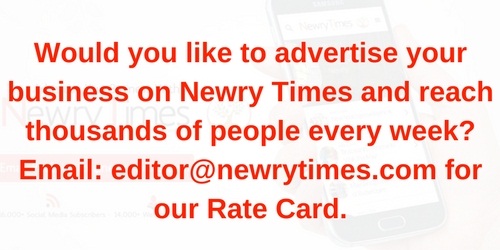 Both comments and pings are currently closed.