Say "I do" during Transplant Awareness Week
Posted by
Newry Times News
info@newrytimes.com
Thursday, September 10th, 2015
Community
,
What's On
The Public Health Agency (PHA) is urging everyone in Northern Ireland to say "I do" when it comes to their organ donation wishes and tell their family and friends that they want to be a donor.
The call coincides with National Transplant Awareness Week, which runs from 7–13 September, under the theme of 'Seven days to say "Yes I donate"'. Dr Eddie Rooney, Chief Executive of the PHA and Chair of the Northern Ireland Committee for Organ Donation, said, "This Transplant Awareness Week we want to get everyone in Northern Ireland talking about organ donation and the importance of sharing their decision to be an organ donor with family and close friends. "In Northern Ireland there are around 200 people waiting for a transplant and approximately 15 people die here each year whilst waiting on one. To save more lives we need more donors. To raise the number of people getting life-saving transplants we really need everyone to understand the importance of not being complacent." Dr Rooney continued, "While there have been great improvements in organ donation over recent years in Northern Ireland with 35% of our population signing the Organ Donation Register (ODR), many people don't realise that by not making their donation wishes clear their loved ones will have to make a decision as to whether or not donation should go ahead without prior knowledge of what their loved one wanted. "Nobody wants to leave their family with such a burden so we want to encourage everyone to make it clear what their wishes are. We need to get to the point where organ donation is high on the list of important conversations we routinely have with loved ones. "Over the next seven days we'd like everyone to give a few minutes of their time to think about organ donation. If you want to be an organ donor, join the register and tell your family and friends as soon as possible because we know that families are much more likely to agree to donation going ahead if they know it is what their loved one wanted. "I have signed the organ donor register and told my loved ones my wishes. I hope everyone in Northern Ireland will join me and help save lives," concluded Dr Rooney. If you haven't already signed the register or would like more information, please take the time to visit www.organdonationni.info which is packed full of information and resources.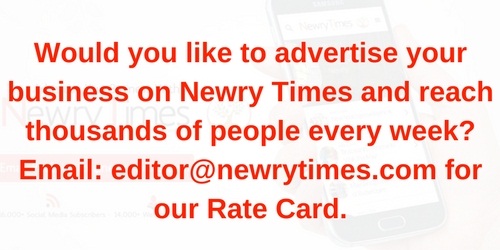 Both comments and pings are currently closed.