CV errors – mistakes you DON'T want to make
Posted by
Newry Times News
info@newrytimes.com
Tuesday, January 6th, 2015
Community
,
Jobs & Careers
People say you learn from your mistakes, but when it comes to putting your CV together you may be able to learn from (and maybe smile at) other people's CV errors.
Johnny Nolan, careers manager for Newry, Downpatrick, Kilkeel and Newcastle in the Department for Employment and Learning's Careers Service offers the following advice. "Some of the examples below may be amusing, but getting things wrong when trying to impress a prospective employer is the last thing you want to do. "Proofread your CV very carefully or, better yet, get someone you know or a careers adviser to proofread it for you. Typos happen all too easily. Don't be like the job seeker who "revolved customer problems and enquiries" or "often uses a laptap". "One applicant who said he was "instrumental in ruining the entire operation for a chain store" certainly did not impress. One university has discovered applicants sending CVs and letters without spelling mistakes are over 60% more likely to get a reply and over 25% more likely to get an interview. "Honesty is the best policy, but sometimes you can be too honest! A job applicant said the salary required was "The higher the better". Another said they were "seeking a party-time position with potential for advancement'. "Consider presentation – a badly written CV will not make you look professional. Contact the Careers Service to get their advice about producing an impressive looking printed CV. "No matter what your email address you use for your friends, use a sensible and businesslike address on your CV. Indeed one survey found that 76% of CVs with unprofessional email addresses are ignored," he revealed. "In this age of the spell checker, there is no excuse for spelling mistakes but beware of relying too much on this function on your computer. What you've typed may not be a misspelling and but may not be what you really intended to say e.g. grate instead of great. "Always include your contact details. One jobseeker sent a recruitment company a beautifully presented CV but provided no address or phone number for the employer to respond to them. "I would recommend using the recently updated Careers Service website, www.nidirect.gov.uk/careers, which has a range of online software tools including a CV builder tool, a Careers A-Z database with over 1800 career titles, career matching tools, and numerous general information articles. "The bottom line is the most important thing when producing your CV is to take care, proofread, proofread and proofread again and then get someone else to have a final look at it. Use our CV builder tool or a careers adviser would be willing to help you with this." Find your local careers office by logging onto www.nidirect.gov.uk/careers. You can also contact the Careers Service by phone on 0300 200 7820 or by email on csni@delni.gov.uk. The Department for Employment and Learning is currently running the Skills to Succeed campaign encouraging the public and employers to find out more about the range of programmes and assistance that are available. You can find out more on: http://www.nidirect.gov.uk/skills or by calling 0300 200 7876. Follow the "Skills to Succeed" campaign on Facebook at: https://www.facebook.com/SkillstoSucceedni or on LinkedIn at: https://www.linkedin.com/company/dept-for-employment-and-learning-ni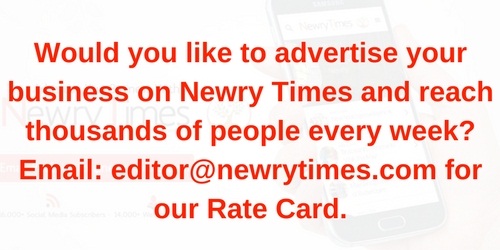 Both comments and pings are currently closed.