One Direction and Irish Farmers compete for top spot as Calendar Club opens in Newry
Posted by
Newry Times News
info@newrytimes.com
Monday, October 28th, 2013
Business
,
Community
The countdown to Christmas has officially begun with news that Calendar Club is back in town.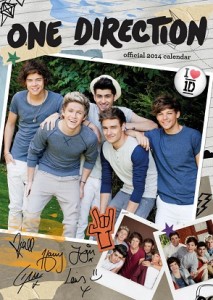 Calendar Club, a feature of the Buttercrane Shopping Centre in Newry every festive season, is located this beside Boots and Burton in the busy mall. There are calendars to suit everyone, so start ticking items off your Christmas list now. Calendar Club bestsellers this year look set to include pop wonders One Direction, the eternally popular Cliff Richard, as well as 2014 surprise entries the Dr Who 50th Anniversary Special, Glamour Puss and Yoga Babies. 2014 looks like the year that sees the Directioners outshine the Twihards as One Direction calendar sales prepare to take the title of bestselling calendar in the history of Calendar Club's 15 year lifetime. They are set to exceed sales of the New Moon Twilight Calendar, which sold over 54,000 in 2010 and currently holds the top position. One Direction are on schedule to break the 60,000 sales barrier this Christmas and have outsold their closest rivals, Manchester United, by well over 2:1. Keep your eyes peeled this year for Irish calendar gems such as Love/Hate star Robert Sheehan or the Busymum Family Organiser, which has been created, designed and printed in Ireland and includes stickers, a storage pocket and five columns for keeping family life under control. If you are struggling to find the ideal gift for the farmer in your life, the Irish Vintage Tractor offers twelve months of classic Irish tractor images and for the gardening fanatic, the Irish Kitchen Garden calendar should do the trick, with hints and tips on growing vegetables, herbs and more from Galway organic farmer Lynn O'Keeffe-Lascar. The Irish Farmers are holding their own against the One Direction lads in the bestselling calendar chart – those local boys most definitely have the X-factor. Other perennial bestselling Calendar Club titles include Mrs Browns Boys and Cliff Richard, all set to climb to the top of the 2014 calendar charts once again. If you're on the hunt for some truly fresh ideas why not try Moshi Monsters, The Hobbit or Yoga Babies? Calendar Club sold over 4 million calendars last season. Each year the bestseller is a solid reflection of the most influential pop icons of the previous twelve months – for 2001 and 2002 it was Robbie Williams, 2003 and 2004 it was Kylie, with Justin Bieber taking the 2011 highest slot and High School Musical topping the charts for 2008. After achieving third position in the 7th series of the X-Factor in 2010 Niall, Liam, Harry, Louis and Zayn as One Direction, have become household names on both sides of the Atlantic and the popularity of their calendar is in line with this meteoric success. Buying Manager for Calendar Club, Becky Shaw said, "Last year we watched One Direction sales climb rapidly, only to narrowly miss out on beating New Moon, but this year their universal appeal has catapulted them to the top." In 1998 Calendar Club opened the first 12 of their temporary stores in the UK. This year they celebrate their 15th season on the high street, opening more than 300 stores in shopping centres across the UK and Ireland between September and January. As a short-term retailer, Calendar Club operate what would today be likened to a 'pop-up' business model, selling a range of 1,500 titles in stores and over 2,500 titles online during the Christmas shopping season.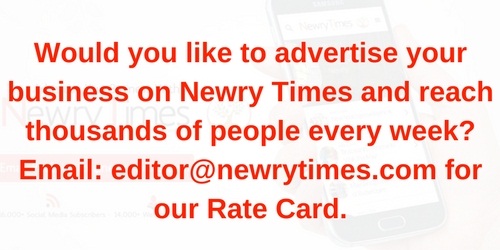 Both comments and pings are currently closed.