Justice: Turkish waiter found guilty of horrific 2011 double murders
Posted by
Newry Times News
marketing.newrytimes@gmail.com
Wednesday, October 2nd, 2013
Community
,
News
A man accused of murdering two local women has been found guilty at a court in Izmir, Turkey. Marion Elizabeth Graham (54) and Kathy Dinsmore (54), were stabbed to death in a wooded area in Turkey in August 2011, which the two women and a 15 year old girl were visiting at the time. Family and friends of Marion and Kathy were in Turkey for the court hearing. Media reports at the time suggested that Recep stabbed the two ladies in a frenzied attack after the women disagreed with him about marriage plans. Cetin, believed to be aged in his 20s after a bone marrow test was carried out to establish his true age, was found guilty of murdering the two friends after a lengthy trial in Izmir and is expected to serve the rest of his natural life behind bars for the murders. Recep's father Eyup, who was also accused of the murders, was found not guilty by the court. According to BBC Northern Ireland, Recep Cetin told the judges back in December 2012 that the trial was 'his problem' and that his father Eyup Cetin 'had nothing to do with this event'. Echoing his son's sentiments, co-accused Eyup declared at a Christmas time hearing, "I've been in jail for about a year. I'm innocent. I demand my release and acquittal." Speaking to UTV, Kathy Dinsmore's brother George spoke of the guilty verdict as 'closure for my sister's sake'. "It's something he had been getting ready to do, it wasn't something that happened in the spur of the moment," George said of Recep Cetin's actions. He added, "It's pure evil. I can't understand how somebody can do that."
Newry & Armagh DUP MLA William Irwin welcomed the news. Speaking to Newry Times, Irwin stated, "This will be a very welcome end to what has been a very horrific ordeal for the Graham and Dinsmore families.
"I have assisted the families on various issues relating to the trial at their request and I was really hoping that they would see justice served for this cruelest of crimes.
He added, "I hope now the families can at least begin to try and rebuild their lives with knowledge that the killer will be behind bars." SDLP MP for South Down Margaret Ritchie told Newry Times the guilty verdict was vindication for Graham and Dinsmore families.
Ritchie stated, "Today's guilty verdict is vindication for the families of Marion Graham and Cathy Dinsmore who have conducted a very dignified campaign for justice.
"I hope that the families will receive some sense of closure following the decision of the Turkish Court, although nothing will ever truly remove the trauma they have had to live through.
"I had the privilege of assisting the Dinsmore family from Mayobridge on a number of occasions and was struck by their dignity and determination to see that justice was don.
"Both the Graham and Dinsmore families have shown great strength and persistence in pursuing justice for their loved ones. Nothing will ever bring them back but hopefully today's verdict can restore some sense of normal day living for the families.
Ritchie added, "I want to pay tribute to the Department for Foreign Affairs both in Dublin and Turkey for supporting the families and to the Turkish authorities for the manner in which they have conducted themselves. My thoughts and prayers continue to be with the Graham and Dinsmore families."
More on this story:
'My father is innocent and should be released' – Murder accused tells Turkish court
'I saw both suspects near scene of killings' – Witness tells Turkish court in Newry women murder trial
Suspect appears in court on double murder charge of Newry women
Court ruling over Turkish murders could take up to six months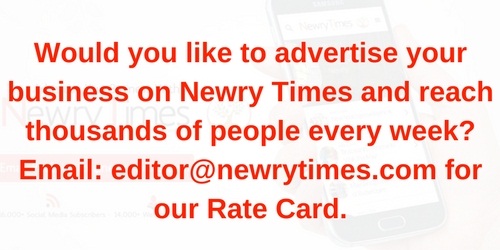 Both comments and pings are currently closed.