Children in Crossfire to establish Support Group in Newry
Posted by
Newry Times News
info@newrytimes.com
Tuesday, July 30th, 2013
Community
,
What's On
Children in Crossfire, the Northern Ireland based charity with close links to Newry is planning to establish a support group in the greater Newry area.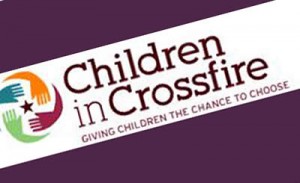 The charity is looking for volunteers to help with their fundraising for essential relief projects in Ethiopia, Tanzania and The Gambia. The aim of the group is to raise awareness of the charity locally and to help oversee fundraising activities in the area. Children in Crossfire was established in 1996 by Richard Moore who was shot and blinded as a 10 year old boy in Derry during the Troubles while he was walking home from school. He has gone on to establish the charity to support some of the world's most vulnerable children affected by poverty. The work of Children in Crossfire is recognised across the world and supported by its patron, His Holiness, the 14th Dalai Lama of Tibet. One child supported by the charity in Tanzania is Kelvin. Kelvin has been fighting an aggressive blood cancer for the last four years; undergoing over 60 cycles of chemotherapy at Children in Crossfire's Children's Cancer Care Programme. Deirdre O'Mahony, one of Children in Crossfire's Paediatric Oncologists said, "I saw Kelvin at Outpatients two weeks ago. He is in the final maintenance cycle of his chemotherapy so he should complete treatment in about three months. "He is attending school regularly and feeding well. Once he completes maintenance he will have some time off treatment then we can check for any evidence of disease. "We plan to be able to treat 500 more children like Kelvin this year and we will continue to improve the child cancer survival rates in Tanzania, now at 55%, compared to 12%, five years ago," she explained. "To date the Children in Crossfire's Children's Cancer Care Programme is currently the only children's cancer clinic in the country and the only one of its kind in East Africa." Money raised in the greater Newry area would benefit a range of different projects that Children in Crossfire also undertake in Ethiopia and The Gambia including projects incorporating homestead farming, early childhood education and early childhood development. Richard Moore, Director of Children in Crossfire said, "We are delighted to be launching a support group in Newry. Organisations like Children in Crossfire play an important role in the eradication of world poverty. "No child should have to deal with the hardship brought on by poverty but unfortunately there are children who are affected every single day of their lives. The generosity of volunteers plays a large part in making the goals of Children in Crossfire a reality. We know that without our volunteers, our organisation would struggle to function. What we are asking is for a group of people who would give a couple of hours of their time each month to come up with fundraising ideas, initiatives in the greater Newry area to help raise awareness of the charity and to help support those already committed to working with Children in Crossfire in the area." If this sounds like something you would like to do or if you would like to find out more about getting involved in this new group please contact Deirdre McLaughlin at Children In Crossfire on 028 71269898.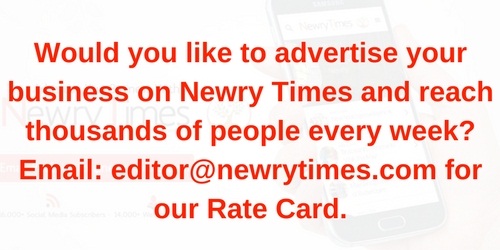 Both comments and pings are currently closed.