A dairy free diet?
So you've decided that with the glorious weather, a diet and lifestyle overhaul is required!
A lot of people's top 3 resolutions go a little like this:
1. No more takeaways
2. No more alcohol
3. No more bread
Bravo and well done, making any dietary and lifestyle change for the better no matter how small, is to be congratulated. Others may decide to go hardcore, Caveman, the Raw Food diet, the Alkaline diet, 5:2 Intermittent Fasting.
On many of these eating plans, dairy, and especially the milk, is forbidden. A dairy free diet without a medically diagnosed condition is a controversial topic, it's my opinion that once adults, humans were not designed to drink milk.
High dairy intake triggers a growth hormone in the body, not the beneficial kind either, as Patrick Holford, Director at The Optimum Institute of Nutrition states in his latest book 'Burn Fat Fast', 2013, drinking milk is "perfect, if you're a new born infant" wanting fat gain, not so if you want fat loss and to slow the ageing process.
Dairy can exasperate bloating, acne, eczema and further studies by the National Cancer Institute report "a positive association between dairy intake and prostate cancer" (www.ncbi.nlm.nih.gov). So, if we give up on milk, where do we get our vital calcium from?
• Oranges
• Broccoli
• Almonds
• Green leafy veg
• Fish with the bones
• Intake of yogurts with pro-biotic bacteria (goat's products are also more easily tolerated by those with lactose digestion problems)
There are many alternatives out there, the newly opened Well Fit Cafe in Newry, along with many other establishments are broadening their milk ranges. Here are the top dairy alternatives:
Rice Milk: Quite alkaline, great for those with acidic systems, however quite a watery texture and very sweet and high in sugar despite having no sugar added, it is also lower in protein than other milks.
Coconut Milk: High saturated fat content, however when consumed in moderation with an otherwise low sugar/low saturated fat diet, can be beneficial for energy. Creamier texture than rice and nut milks.

Soy Milk: Again a milk with a controversial opinion attached to it due to its GM when processing. However, if you still want to add it to your diet in moderation, soy milk has some great benefits.
It has the closest nutritional profile to regular milk, including a healthy protein profile, however some brands can be lacking in some nutrients which dairy milk has, look for unsweetened soy milks with added vitamins.

Almond Milk: A great alternative for those seeking to cut calories, by the name you can guess that yes, it has a slightly nutty texture. However, it has very little protein and is unsuitable for those with a nut allergy. Also watch for sweetened versions.
Trying new milks and even alternating any of the above can be beneficial for everyone, giving our systems a rest from dairy and widening our taste buds. As it's summer holiday time, when you're abroad try and observe if you feel any better by avoiding the European milk because of its 'funny taste', a dairy free diet may actually suit you!
Note: Please do not give up dairy without taking in enough calcium from alternative sources; speak to a doctor or nutritionist for advice.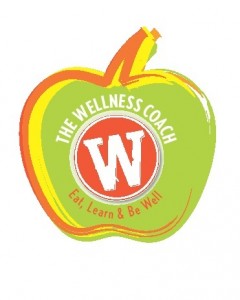 Lisa is a Nutritionist at Choice by Lisa Nutrition, find her on Facebook at Choice by Lisa or click HERE. Visit her website here: www.thewellnesscoach.ie
Contact Lisa today for more information or a tailored nutrition plan. T: 07730577822/E: lisa@thewellnesscoach.ie
Short URL: https://newrytimes.com/?p=33200
Posted by
Newry Times News
on Jul 22 2013. Filed under
Community
,
Features
. You can follow any responses to this entry through the
RSS 2.0
. You can leave a response or trackback to this entry