Excelling at competency based interviews
Increasingly recruiters are using competency based interviews to assess potential candidate's suitability for roles.
The word competency means the skills that are necessary to achieve an effective performance level in the job. Every job will have a set of key competencies and this is what the interview and in many cases the application form will ask you to evidence.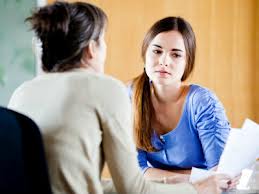 The basic theory is that past behaviour in work related situations is a predictor of future performance and studies have shown this technique to be about 5 times more accurate than traditional interview questions when selecting new employees.
Examples of some competencies might be communication skills, project management, customer care, team work, strategic thinking etc. You will be required to provide specific examples of what you have done in the past and the questions will usually be phrased as:
Can you tell us about a time when you communicated exceptionally well?
Give us a specific example of when you worked really well as part of a team?
Describe a situation when you delivered on project management?
They are designed to gather detailed evidence and you may find that once you have given your answer the interviewer will probe deeper and may pick certain aspects to investigate further.
Identify Competencies and Examples
Be sure to know what competencies you are going to be assessed on and prepare what real life examples you are going to use to demonstrate these. Your examples need to be recent (within the last 2/3 years) and they need to be wherever possible at the right level and an appropriate context.
So if you're applying for a senior position in sales then your example on achieving results would need to be in leading a team and in a sales environment. Use the SHARE model to prepare your answers:
Situation: Explain the context what, where and when?
Hindrance: What was the challenge?
Action: What did you do?
Result: What was the outcome positive or negative?
Evaluation: What did you learn, take away and change for better results in the future?
Structuring your answers
Providing an introduction, middle and an end to your answer can create a stronger impact and make your performance much more memorable. Our brain likes to remember information in threes and so using a three part structure and concluding with the rule of three will help. So for example:
Q: Tell us about a time when you communicated a challenging message?
Introduction: Yes, I know communication will be vital in this role and I have had much experience in previous roles of communication challenging messages and with good success but let me tell you about this particular time.
Middle: Then for the middle you take them through your SHARE example.
End: In conclusion or in summary I hope that this example demonstrates my ability to communicate challenging messages and in particular my skills in assessing communication needs, delivering a clear message and evaluating outcomes.
Rehearsing through a mock interview with a career coach can be very helpful in giving you the edge and remember good preparation of your examples, structuring your answer and using the rule of three will all help you perform well at competency based interviews.
Do you want to know more about charisma, interview tips and job market solutions? Contact Niamh Shiells for help with Career Progression, CV's, Applications and Interview Preparation at www.advancecoach.co.uk or Facebook: http://www.facebook.com/advancecoaching?ref=ts
Short URL: https://newrytimes.com/?p=28172
Posted by
Newry Times News
on Apr 2 2013. Filed under
Business
,
Features
,
Jobs & Careers
. You can follow any responses to this entry through the
RSS 2.0
. You can leave a response or trackback to this entry